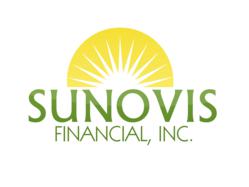 Non-Bank Micro loans for small business owners offer a viable route for growth, says Sunovis Financial president Terry Robinson.
San Francisco, CA (PRWEB) May 28, 2013
Unfortunately, many small business owners are still unable to obtain bank loans. President of Sunovis Financial, Terry Robinson, offers commentary on this problem. "Business owners need capital to grow, and often we hear them tell us they still are unable to get bank loans. This could be because down payments are higher, because of credit history or because the local bank is willing but unable."
Sunovis non-bank Micro Loans for small business owners offer a viable route for growth, says Robinson.
Sunovis Micro Loans for businesses are underwritten differently than bank loans. There is no down payment, no collateral requirement and credit history counts less. What does count is business cash flow and the ability to repay the loan and amount of time in business. For businesses that have been in operation for at least one year (preferably longer) and have a minimum of $100,000 in revenues ($160,000 minimum preferred), and not in the short disqualified industry list, the path is relatively clear.
Applications are streamlined as well. A one page application and 4 months of business bank statements are needed to make a decision (typically in 1 to 3 days.) The loan can be funded in a matter of 10 to 14 days with tax statements, a lease, and a few other items.
Contact Sunovis Financial today. The company also offers a webinar for small business owners called "The Inconvenient Truth About Small Business Financing." Any small business owner is welcome to attend.