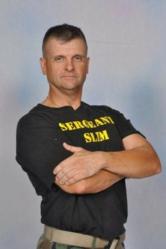 "I ate breakfast and lunch for 29 days at McDonald's® and lost weight."
Bozrah, CT (PRWEB) May 24, 2013
Fitness instructor and Olympic Lifting coach Corey Lewis announced he is giving away a 30-day meal-planning guide and fitness guide which shows how to lose weight while eating foods like french fries, burgers and pizza.
Lewis developed the guide after trying out his plan on himself.
"I have personally done a 30-day experiment where I eat fast food for breakfast and lunch and actually lost six pounds," said Lewis. "All the experts online and offline lead us to believe you have to eat chicken and broccoli 90 percent of the time. In reality, if you consume more calories than you need in a given day, week, month or year, you're going to gain weight. It's that simple."
Lewis says that the he did not just limit his options to the healthier options offered on fast food menus like salads and baked chicken, but ate fries, burgers, fried chicken and fish. He took photos of each meal to show what he ate. In addition to the meal planner, Lewis also includes a 4-week workout routine made up entirely of body weight exercises. He says the routine can be done in an hour, four times per week. The routine can be repeated for up to three months.
"I designed this guide for the average Jane and Joe who wants to lose weight," said Lewis. "People are busy and do not have the time to spend hours at the gym. Each workout shouldn't take more than one hour which includes warming up properly and cooling down properly."
Lewis says he included food from fast food restaurants as part of his guide because they are affordable, convenient and widely available.
"The average person can relate to being busy and they do not have the resources for going to one of these expensive supermarkets and spending their whole paycheck on meals," said Lewis.
"The Common Sense, No Restriction Guide to Looking Good This Summer" for free at http://eatfastfoodandloseweight.com/
Corey Lewis is an author, certified personal trainer and Olympic Lifting coach with 15 years of experience in developing physical fitness training programs for military personnel. He is also the creator of the Ultimate Online Meal Planner that helps users create customized meals in order to achieve weight loss goals.