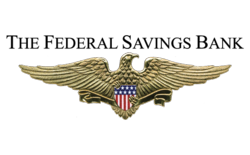 More than 190 bills were introduced this year that will benefit service members and veterans
Chicago, IL (PRWEB) May 23, 2013
The Federal Savings Bank wants VA's to know that Texas lawmakers are taking time to focus their efforts on veterans. More than 190 bills were introduced this year that will benefit service members and veterans, according to The Dallas Morning News.
In the past, Texas Legislature has worked to help veterans deal with expenses like property taxes, college tuition and utility bills. These benefits are in addition to those offered by the Department of Veterans Affairs, such as VA home loans and VA loan refinances. The new measures encompass everything from specialty license plates to $30 million for tuition exemptions, according to the source.
Official Texas 'Green Camo' license plates became available online on May 15, as reported by the Cypress Creek Mirror. All Texas residents are eligible to buy a specialty camo license plate in order to honor service members. A portion of the proceeds from each plate sold are donated to nonprofit organization Carry the Load, which honors military members and seeks to make Memorial Day more meaningful for the country.
Governor Rick Perry said he endorses the new license plates because they allow Texans to show their support for veterans and contribute money to their honor through Carry the Load.
Texas lawmakers expect the new veterans aid bills to pass easily. However, some worry that such grand leaps forward will set a precedent that will be expensive to maintain, according to The Dallas Morning News.
"It's going to be virtually impossible politically to reduce it," Mark Jones, chairman of Rice University's political science department, told the source. "For the most part, they are locking in these benefits that will obligate future Legislatures and universities to support them."
One bill would reduce the costs of a concealed handgun license and likely cost the state over $2 million in the next five years. Another will cost $730,000 over five years to give certain survivors property tax exemptions.
If you would like to further discuss benefits available to veterans, contact the Federal Savings Bank.