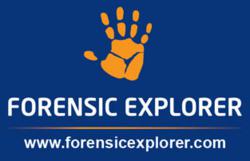 The power and flexibility of the software comes from its strong scripting platform.
Orlando, Florida (PRWEB) May 25, 2013
Established in 2002 by former law enforcement officers, GetData is already known in the computer forensics community for Mount Image Pro and Recover My Files. "With our investigations background, a forensic analysis tool is a natural progression for our software," said Director John Hunter.
Forensic Explorer supports the analysis of all common forensic image formats, including the latest Ex01, Lx01 and AD1 image files. It can be used to examine FAT, NTFS, HFS and EXT file systems.
With modules for file system analysis, email, keyword search, registry and bookmarking, Forensic Explorer has the essentials. It also integrates DTSearch® keyword indexing technology and Digital Metaphors Report Builder® for automated reporting. Data carving is a clear strength of the program, with out-of-the-box support for more than 300 file types.
The flexibility of Forensic Explorer comes in its strong scripting platform. The user has access to customize many aspects of the program including menus, columns and filters. A comprehensive library of scripts is provided which includes skin-tone, entropy and GPS co-ordinate extraction.
The release price of Forensic Explorer is $999 per license. Bundled with Mount Image Pro and backed with a maintenance schedule that includes major version releases, it offers forensic investigators value for their investment.
An evaluation version is available for download from http://www.forensicexplorer.com. "We want to give the end user every opportunity to fully road test the software prior to their purchase decision. Forensic Explorer is the culmination of many years development and we are excited to put it into the hands of investigators," said Hunter.
For more information or to download an evaluation version visit http://www.forensicexplorer.com