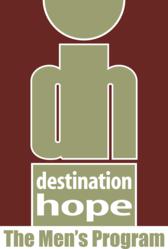 The key to relapse prevention is really education.
Fort Lauderdale, FL (PRWEB) May 24, 2013
Destination Hope, a nationally recognized substance abuse and dual diagnosis treatment facility located in Fort Lauderdale, Florida, is proud to announce a new summer initiative to combat relapse prevention. Kicking off Memorial Day weekend, Destination Hope aims to address the annual high-risk relapse period that occurs over summer months.
"This is a particularly difficult time for people in recovery," said Ben Brafman, CEO and Founder of Destination Hope and Destination Hope: The Women's Program. "Summer months are generally filled with get-togethers, family gatherings and a sense of relaxation – all of which can be triggers for people in recovery from substance abuse."
This year the Florida drug rehab kicks off its summer relapse prevention program with 10 days and 10 ways, a social media campaign designed to address 10 ways to combat relapse, interrupt the cycle and return to the path of recovery. Each day Destination Hope will focus on another relapse prevention tip – incorporating that tip into both educational materials as well as online discussions and group therapy discussions.
"The key to relapse prevention is really education," said Brafman. "Individuals in recovery need the information and the tools to be able to interrupt the cycle, recognize their behavior and take steps to remain sober. We're hoping that our summer initiative gives people food for thought and the confidence to remain sober during what can be a very difficult time of year."
At Destination Hope's Florida drug rehab center, relapse prevention is typically integrated into an individual's treatment plan and continues throughout aftercare. Group therapy while in treatment and support groups for those that graduate from the program focus on providing education, emotional support and tips on handling high-risk situations. Participants often share their own stories and tips, helping individuals learn from each other.
For more than five years Destination Hope has been providing treatment to individuals and families suffering from substance abuse and addiction. Education and outreach initiatives similar to the summer relapse prevention initiative include: weekend family workshops designed to address the needs of a family going through addiction; alumni support weekends at its Florida drug rehab center and throughout the country; and periodic workshops for healthcare professionals to address professional development in the field of behavioral health.
###
Destination Hope is a full service addiction, drug, alcohol and dual diagnosis treatment facility in Florida for men suffering from substance abuse and mental health issues. Treatment programs include: drug rehab, alcohol rehab, outpatient rehab, prescription drug rehab, dual diagnosis therapy to treat depression, anxiety and PTSD, family therapy programs, and aftercare. Destination Hope and its partner program, Destination Hope: The Women's Program, provide gender specific therapy in an intimate treatment environment. For more information on the center or substance abuse and addiction treatment, please go to http://www.drugrehabfl.net.