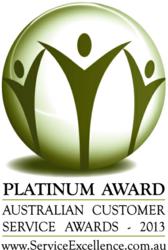 "Winning Platinum Customer Service for a third time, a truly outstanding achievement."
Anne Edwards - Chief of Service Excellence
Byron Bay, Australia (PRWEB) May 24, 2013
The SunglassFIX Photo Contest lets sunglass wearers show off their favorite sunglasses all while learning how to make their sunglasses, and dollars, last longer with replacement lenses. Contestants only need to upload pictures of themselves, friends or relatives wearing their sunglasses and "like" The Sunglass Fix on Facebook in order to enter. The award winning Sunglass fix is the largest lens replacement online store.
More information is available at https://apps.facebook.com/contestshq/contests/321884.
Once entered, contestants will have a chance to win the Grand Prize, which is a $300 gift certificate for designer sunglasses. Other prizes include new sets of Ultimate Polarized Sunglass Lenses from The Sunglass Fix.
Great products and prices, it's no wonder The Sunglass Fix turns many customers into fans like Brian Feeman who recently commented: "Thank you for great service and great quality! Have had my replacement lenses for about 2 months now, and they are better than the originals! (Oakley Tightrope) Received them in the U.S.A. faster than promised! I will soon be recycling some more frames with your replacement lenses. I'm a fan!"
The Ultimate Polarized Sunglass Lenses are designed to fit right into existing sunglasses; however, since they are polarized, sunglass wearers can expect a substantial change in their sunglass experience and their longevity of their shades. Polarized lenses serve to transform vision by filtering glare and harsh light, which leads to enhanced vision and eye comfort.
The Sunglass Fix helps consumers get the most out of each and every sunglass purchase made as well as providing some of the best lenses in the industry. Whether your sunglasses become damaged or scratched, The Sunglass Fix can ship replacement lenses anywhere on the globe and shipping is FREE. With over 20,000 lenses to choose from, they have the worlds largest selection of replacement lenses that fit many top brands including Ray-Ban, Oakley, Revo, Prada, Arnette that you can easily install into your existing frames. The end result is a new way to protect one's investment in quality eyewear while at the same time saving money and considerable time.
About The Sunglass Fix
The Sunglass Fix just won Platinum Award for outstanding customer service for a third time in a row. They manufacture and source some of the best replacement lenses for sunglasses on the market. They leverage precision technology to shape them to customers' existing frames. With over 20,000 lenses to choose from, it's the biggest selection on the planet that can be shipped anywhere FREE!
Additionally, their lenses can be custom cut and installed in just about any pair of sunglasses with two lenses. This is an industry changing solution for sunglass users. Would you rather toss your sunglasses to landfill or give them a new life? http://www.thesunglassfix.com