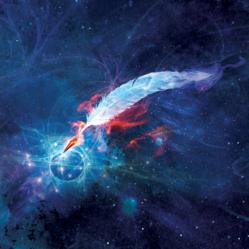 Hollywood, CA (PRWEB) May 22, 2013
The 2012 Nebula Award winners were announced earlier this week and it is no surprise that among the nominated was a 2007 winner of the L. Ron Hubbard Writers of the Future contest. Aliette de Bodard won best Short Story for "Immersion," which was published in Clarksworld last June. The Nebula is the top Award bestowed by the Science Fiction and Fantasy Writers of America organization. They also honor best Novel, Novella, Novelette, the Ray Bradbury Award for Outstanding Dramatic Presentation, the Andre Norton Award for Young Adult Science Fiction and Fantasy Book, the Solstice Award, the Kevin O'Donnell Jr. Service Award and the Damon Knight Memorial Grand Master Award.
Other past contest winners who have taken home the Nebula are Martha Soukup in 1994, Bruce Holland Rogers in both 1996 and 1998, Mary A. Turzillo in 1999, Karen Joy Fowler in both 2003 and 2007, and Nina Kiriki Hoffman in 2008.
Most any year since 1995 the Writers of the Future contest has had multiple nominees, this year being no exception. In the short story category where Aliette won, were also Writers of the Future winners Tom Crosshill, Ken Liu and Cat Rambo. In the Novella category were Aliette, Jay Lake, Ken Liu and Robert Reed, all contest winners. The Novelette category had Ken Liu.
The L. Ron Hubbard Writers of the Future contest, started in 1984 by International bestselling author L. Ron Hubbard. As it is free-to-enter, L. Ron Hubbard's Writers of the Future, now in its 30th year enjoys amazing success with thousands of entrants yearly, from all parts of the world. Created by best-selling author L. Ron Hubbard, the contest has to date launched the careers of 11 New York Times bestselling authors.
To learn more, including details on how to enter the contests, visit the website at http://www.writersofthefuture.com