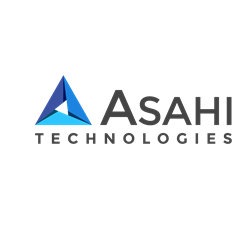 Our blackberry app developers render uniqueness in promoting business on mobile by delivering splendid user experiences that drive business value for our clients.
New York (PRWEB) May 23, 2013
Market reports indicate that the release of the new BlackBerry Z10 has helped the company to more than double its market share in its home country during the first quarter of 2013 from 6% to 13.5%. To bring this alive, Verizon Wireless, the biggest American carrier reported that BlackBerry's new touch-screen smartphone, the Z10, has already turned in strong sales for Verizon, according to a recent analysis. With the sudden spurt in demand for BlackBerry devices, the demand for BlackBerry applications for simplifying the regular tasks of business and general users has also increased. And to help businesses reach out to a larger group of mobile users via intuitive and user friendly applications, the New York-based firm has launched Blackberry mobile application development services at affordable cost.
BlackBerry is a powerful Internet device which is more concerned about security and efficiency more than any other device around .With the mobile app market growing faster than ever, it has become imperative for businesses to connect and collaborate with target audiences with interactive and superior performing Blackberry applications. BlackBerry is still considered as the business staple, and the Balance software on the new BB10 operating system allows a partition to be created between work and personal applications and data. By providing tools for delivering work apps to mobile devices, the new OS aims to resolve many of the issues associated with the BYOD (Bring Your Own Device) trend of SMBs.
Blackberry's launch of Z10 device early this year had garnered more than 50 percent momentum compared to any other launch day in its history. And now, with BlackBerry's second BB10 handset, recently introduced in Canada, the technology company is poised to reclaim even more ground in its homeland. In response to the growing demand, marketers are turning to highly resourceful mobile application development companies to develop apps that create compelling user experiences for BlackBerry's new platform.
At Asahi Technologies, the developers leverage a myriad of web technologies to support Blackberry application development services comprising JavaScript, Java Programming, HTML, J2ME, CSS, C++, and SQlite. Offering end-to-end BlackBerry Application Development services ranging from retail to enterprise customers, the company delivers impressive user interfaces, in addition to developing powerful web and native applications for the Blackberry platform.
"Our blackberry app developers render uniqueness in promoting business on mobile by delivering splendid user experiences that drive business value for our clients", stated Mr.Vinod Subbaiah , soon after the launch of the services. The key services offered by the firm include:

Consulting Services
Enterprise Application Development & Integration
Business and productivity applications
System Applications
GPS and Navigation Applications
3D solutions for games and apps
To help businesses know more about blackberry app development services, Asahi Technologies provide a free online consultation to clients letting them understand their development options.
About Asahi Technologies
Asahi Technologies is a New York based web design and development firm that provides software consulting and Web solutions to small and medium level businesses all across North America. Asahi Technologies specializes in responsive design, cloud computing, online marketing, mobile application development and open source technologies. Under the leadership of Mr. Vinod Subbaiah, who himself started his career as a software programmer, Asahi Technologies' team comprises of experienced software professionals having extensive knowledge of technology with B2C and B2B operations. The firm's headquarters is located in New York City, NY.