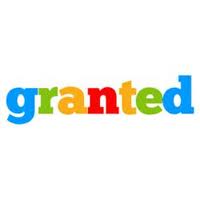 How the housing and construction sector is doing is deeply connected with the economic health of local communities.
Pasadena, CA (PRWEB) May 23, 2013
The construction sector continued to grow in April, with building permits up 14.3 percent over the previous month, according to a recent report by the Commerce Department. Construction employment remains strong on Granted.com, as employers recruit to meet current levels of activity.
The construction sector posted another solid month in April, based on recent numbers released by the U.S. Department of Commerce. Building permits for privately-owned residential units were up 14.3 percent above March, and 35.8 percent above the April 2012 rate. Because applying for a permit is one of the first crucial steps in beginning any building project, the number of authorized permits indicated high levels of activity in the construction sector.
Most of the current building frenzy is due to pent-up demand and low inventory from the recession, when construction activity was slow. Construction work is expected to slow as inventory picks up and more homes go on the market, and there were signs that suggested a slight slowdown. Housing starts and housing completions were down from March levels, although both figures were far above the numbers from even a year ago, when the market was beginning to heat up again. Taken together, the figures indicated that supply might be inching closer to demand, and that while the market is not in danger of falling back to recession levels, activity might not be quite as frenetic in the future.
From an employment standpoint, the construction sector has been a reliable area of job growth for quite some time. On Granted.com, a leading job site, much of the hiring by construction companies has been concentrated in the larger cities of Houston, New York City, Atlanta, and Chicago. The strongest need at the moment is at the managerial-level, including construction supervisors and project managers who can oversee building projects. Most employers require between 7 to 10 years of experience in management-level positions.
"A strong housing sector is, in many ways, the backbone of a strong job market," said Harrison Barnes, CEO of Granted.com. "Because many cities rely on new homes as a source of tax revenue, a strong housing sector has great implications for job growth from a public sector perspective. Cities that have a deeper tax base have more resources for investing in things like schools, libraries, and infrastructure. In other words, how the housing and construction sector is doing is deeply connected with the economic health of local communities."
About Granted
Granted.com is a job search site based in Pasadena, CA. It is a part of the Employment Research Institute and owned by A. Harrison Barnes.