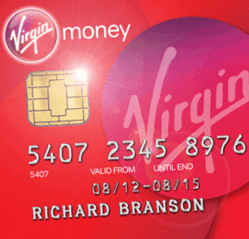 With this bold move it looks like Virgin is returning to its roots. They are a phenomenally trusted brand and I'm sure this will be warmly welcomed by UK consumers
London (PRWEB UK) 23 May 2013
Today, Virgin Money announced that it is increasing the balance transfer period for on its flagship product by a whopping 6 months, taking it to 26 months from 20 months.
With this change the Virgin Money credit card comes into line with a number of other market leading issuers (NatWest, RBS) who are currently offering 26 months 0% balance transfers to new customers, but they will also leapfrog a number of other big brands like Tesco and Barclaycard (Barclaycard offer two leading 0% balance transfer deals, one with a longer teaser length, the other with a reduced balance transfer period but also with a lower transfer fee).
Indeed, only the "Barclaycard Platinum with Balance Transfer" credit card is offering a longer duration at 0 percent to customers at 27 months - after it increased its own balance transfer period by an additional month at the start of this week (20/05/13).
Mark Scott, Managing Director of uk.creditcards.com, offered these thoughts on the change:
"With this change Virgin Money will now be amongst the most competitive UK credit card products, but this is nothing new.
We should remember that Virgin have great pedigree in this space, having offered the longest UK balance transfer product available for a sustained period at the start of the credit crunch, with their 16 month product.
Obviously a lot has happened since then, both from a credit regulatory point of view and with the Virgin Money business – they have since bought Northern Rock. With this bold move it looks like Virgin is returning to its roots. They are a phenomenally trusted brand and I'm sure this will be warmly welcomed by UK consumers"
_______
Based in Colchester, Essex, uk.creditcards.com is one of the UK's leading credit card websites.
With great tools, tips, news & comparison tables, uk.creditcards.com helps UK consumers get the best deal on their credit cards.