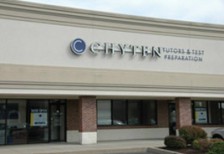 Chyten Educational Services is a premium tutoring and test preparation company with proprietary strategies that have earned it a reputation for excellence.
Carmel, IN (PRWEB) May 28, 2013
As the Class of 2014 finishes their junior year, which is one of the most challenging and jam-packed years of high school, they are probably thinking that it is time for a break. However, there is plenty that should be accomplish over the summer that will make the senior fall much easier. Three things that can do now could include: work on maximizing SAT/ACT scores, perfect essays for the Common App. and make the most of college visits.
SAT/ACT
SAT and/or ACT scores can still be improved. The SAT can be taken on October 6th, November 3rd, and December 1st. The SAT test in October is popular for seniors and often is seen as the last opportunity before college applications are due. The ACT is offered on September 21st, October 26th, and December 14th. Many students will take the September ACT as well. What seniors may not know is that many schools continue to accept updated SAT or ACT scores through January 1st, or later, to qualify for merit scholarships or admission to select programs, even if the senior has already applied and has been accepted. Take advantage of summer boot camps or test prep sessions to maximize the score.
Chyten of Carmel's Boot Camps are one week intensive SAT/PSAT or ACT preparation courses offered in the summer that allow students to focus their studies over a short period of time. Learn Chyten of Carmel's ground-breaking strategies during the week (9 AM – 3 PM each day) then end with a practice test the following Saturday. See scores jump in one week! Boot Camp recruits will learn: tactical approaches to the reading and grammar sections of the test; all essential math skills and problem solving techniques; how to write the most effective and highest-scoring essay; proven shortcuts to improve time management; and techniques for eliminating the most unlikely answers in favor of the best choice.
Common Application
School counselors have informed senior by now that most schools will utilize an application process called the Common Application, or "Common App". This Common App has standard essays that are already available, for the specific prompts visit: https://www.commonapp.org/CommonApp/Docs/DownloadForms/2013/EssayAnnouncementFinal.pdf. There is no reason not to start working on these now. This is the best opportunity to really distinguish oneself. Colleges really want to see what is different about each applicant. Remember, they can easily compare these to the spontaneous essays from the SAT's or ACT's, so it must be an original product and another reason why the essay/writing part of those tests matter. Make sure to have someone review it for clarity, structure and grammar. Chyten of Carmel's college counselors are available to assist with this process.
College Visits
Make the most of any college visits done in the summer. Research ahead of time, pre-register, find the tour schedule. Many schools track "demonstrated interest" so find as many ways as possible to get listed in their system. If senior is interested in athletics, make sure to meet the coaches. If one is interested in fine arts, visit the Art or Music departments. Make sure to have questions ready ahead of time. If the standard tour doesn't include it, find out how to see a dorm room. Eat at the campus. If there are plans to visit a lot of schools, one could forget a lot. Take notes and pictures. Have a matrix set up ahead of time to facilitate the comparison process. That matrix should address all aspects such as academics, atmosphere, student life, transportation, housing, food, etc. Try and visit different types of schools; big/small, private/public, traditional/contemporary, urban/rural, close to home/far away, to begin narrowing the prospect list. Chyten of Carmel's college counseling services can help with the process of developing a matrix and how to process the information collected.
Other services that the college counseling at Chyten of Carmel provides would include; resume building, application process management, interview strategies, application essays, financial aid and scholarship strategies, deferral and waitlist strategies, and speciality admissions to athletes, artists, special needs and more.
Chyten of Carmel is unique in that it only employs tutors who have at least a Master's degree and teaching experience, it specializes in one-on-one tutoring at a professional education center, and does not require contracts or commitments. Chyten of Carmel offers a variety of services for students in grades K-12, including; homework help, test preparation, reading and study skills.
Helping students be more confident in their schooling and preparing them for college.