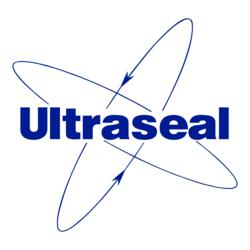 I feel very proud every time I see one of the F1 cars that Ultraseal has supported racing around a circuit, knowing we have made a contribution to their success.
(PRWEB UK) 24 May 2013
Formula One teams are turning to Ultraseal International for vacuum pressure impregnation to make their high-speed F1 cars as safe as possible for races like the Monaco Grand Prix.
With Formula One cars hitting speeds of up to 229mph, it's imperative that every part and component used in the vehicle is safe and robust.
Ultraseal uses vacuum pressure impregnation to impregnate the cast metal components and composite parts used in F1 cars with methacrylate-based porosity sealants.
Porosity is microscopic holes in cast metal or composite parts that can lead to the formation of leak paths, which is especially dangerous for parts that have to remain pressure tight. Ultimately, porosity can cause components or parts to fail - an unthinkable scenario when hurtling round a racetrack at 229mph.
"The fact that Formula One teams at the pinnacle of automotive engineering entrust their cherished racing cars to our processes is a testament to Ultraseal International's reputation for excellence," explained Gary Lloyd, managing director of Ultraseal International.
"Formula One racing is one of the most exciting sports in the world, and the drivers push their cars to the very limits.
"Components have to withstand extreme punishment. With such high adrenaline activity, there will always be risks – they are hurtling round the track at over 200mph after all – but it's essential that every possible care is taken to reduce the risks.
"Ultraseal has dedicated decades to pioneering and refining the use of impregnation sealants, and techniques like vacuum pressure impregnation, as a reliable and permanent solution to porosity in casting, and continues to lead the global market today."
Because of the secretive nature of Formula One, teams arrive at Ultraseal's unit in the south of England in plain vans. Secret parts and components in unmarked boxes are then hurried into the building to undergo various processes, such as vacuum pressure impregnation with porosity sealants, before being hurried back to the 'golden corridor' of F1 research in the UK.
Ultraseal uses several different porosity sealants during the vacuum impregnation process. Its products include the recyclable sealant Rexeal 100, and the casting sealants Ultraseal MX2 and PC504/66.
Because of the problems caused by porosity in casting, sealant impregnation is now widely used by large original equipment manufacturers in the automotive industry, especially on parts like engine blocks, cylinder heads and transmissions. Many OEMs now demand that their supply chain only provides impregnated key parts as a matter of course.
"Sealant impregnation is also an added safety feature, where there is a mixture of different types of materials that will expand and contract at different rates. It minimises the risk of a gap opening up between the two materials," Mr Lloyd added.
"I feel very proud every time I see one of the F1 cars that Ultraseal has supported racing around a circuit, knowing we have made a contribution to their success."
Ultraseal's vacuum impregnation equipment isn't just used to solve casting porosity in F1 cars.
The company also carries out more routine work for a wide range of automotive and aerospace OEMs and medical equipment manufacturers, both in the UK and at global bases in China, Europe, Japan, India and the USA.
For more information on vacuum pressure impregnation, porosity in casting and recyclable sealants, visit http://www.ultraseal.co.uk
ENDS
Notes to editors:
For more information, contact Stephen Hynes at Ultraseal International, on +44 2476 253069, or email stephenhynes(at)ultraseal(dot)co(dot)uk.
About Ultraseal International:
For more than 40 years, Ultraseal International has been a global leader in providing casting, vacuum pressure impregnation equipment and impregnation sealants to solve problems with porosity in castings. It works closely with several key markets, including the foundry and die cast industry, water and gas, electrical components, the marine industry, and the automotive and aerospace industries.