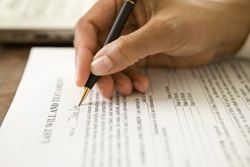 The continuing ambiguity means that airing on the side of caution is highly prudent, as the penalties for not reporting are likely to be more severe than the tax bill that might be incurred by reporting.
London, UK (PRWEB UK) 24 May 2013
Pryce Warner International Group – According to the Loi de Finances Rectificative pour 2011, which came into effect on the 31st of July 2011, trustees must now report full details of thier trust's French assets, their French beneficiaries and/or any French settlors.
Trustees of foreign trusts have until the 17th of June to declare the value of their assets and the rights or income that any and all trusts had, as of the 1st of January 2013.
These new laws are in practice very similar to FATCA (Foreign Account Tax Compliance Act) introduced for US expats, which requires them to submit details of their accounts based outside the US so they can be scrutinised.
Despite the long-standing existence of the French finance bill, there remains some ambiguity as to exactly what assets must be reported.
There are exemptions for employer based pension schemes but it is not made clear if personal pension schemes are also exempt.
Conflicting statements from financial advisors based in France have further exacerbated this ambiguity.
Spectrum IFA Group's Daphne Foulkes, commented: "At this stage we are not advising our clients to report on their personal pensions, because it is our firm conviction that these do not fall under this trust legislation."
Whereas Roger Berry, managing director of Concept Group, commented: "The law as it currently stands covers personal pension trust schemes such as SIPPs, QROPS and QNUPS. There really is no defence in hoping that the French authorities will provide a further exemption to personal pension trusts. Any prudent pension trustee, administrator, or adviser must surely report as required under the law."
David Retikin, Director of Opertations at Pryce Warner International Group, commented: "We are currently advising our clients to report details of any trusts that come under the existing laws, including personal pension schemes. Repeated attempts to get clarification from the French tax authorities have been unsuccessful both by advisors, other journalists, and Pryce Warner International Group. The continuing ambiguity means that airing on the side of caution is highly prudent, as the penalties for not reporting are likely to be more severe than the tax bill that might be incurred by reporting."