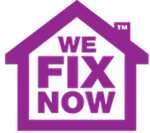 100% of those surveyed said that in carrying out over ambitious plumbing work, these people are putting themselves and others in danger
(PRWEB UK) 28 May 2013
It was reported in H&V News that a sample of 100 tradesmen and women around the country showed that 84% of work comes through fixing unsuccessful DIY attempts. 100% of those surveyed said that in carrying out over ambitious plumbing work, these people are putting themselves and others in danger, however believed this was done to cut costs and avoid being ripped off by rogue traders. Half of respondents also believed this to be a growing trend.
This has called for Alastair Denness, Swinton Commercial Business Development Manager, to suggest "supporting your local tradesmen to provide a professional service which could save you and your business a lot more money in the long run." Providing plumbers in Tooting, We Fix Now also offers its fully trained and reliable workers throughout the capital. The team take a keen interest in trends and patterns in business and so the latest survey was of great interest. A representative shares their thoughts on the matter.
"It is worrying to think that so many people could be putting themselves and others at risk in this way. Our advice for anyone attempting to undertake simple plumbing jobs would be to do their research first and if in doubt about the level of skill needed, to contact a team of registered engineers, such as those supplied by We Fix Now."
We Fix Now is a London-based company providing emergency plumbers and electricians throughout the M25 and surrounding counties. Renowned for their fast and effective service, the firm also specialise in unblocking drains, fixing central heating and boilers and sorting problems with gas. With a strong focus on customer service, We Fix Now prides itself on providing fully qualified and experienced engineers day and night, every day of the year.