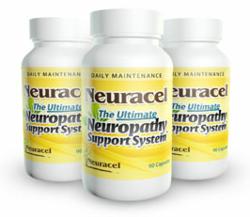 Boise, Idaho (PRWEB) May 23, 2013
Diabetes is one of the worst diseases on its own, but it can become a nuisance when patients are unfortunate enough to become victims of peripheral neuropathy as well. According to the National Diabetes Information Clearinghouse at http://goo.gl/QyhCz, about 60-70 percent of diabetic patients are at a risk of developing neuropathy which further shrivels the nervous system and causes extreme complications in the lives of such patients. Such nerve damage affects the whole body instead of just the feet and legs. Even though those who have had diabetes for more than 25 years are the ones who are most likely to become neuropathic, it goes without saying that no one is safe at anytime without proper medication and treatment.
Reducing the Pain Caused by Neuropathy
Even though doctors and scientists have been hard at work to find a cure for diabetic neuropathy, no such cure has been found yet. However, various steps can be followed to reduce the pain that comes along with this condition. Most people believe that relying on comfortable footwear and foot care is enough to carry on their lives as normal persons, but doctors advise that medication must also be taken to keep the pain away. Such medication also helps with any injuries that patients may be prone to, and also the various symptoms that they experience.
Neuracel – The Natural Remedy For Neuropathy
Neuracel has been released in the markets of medication for diabetic neuropathy patients as one of the few medicines which can actually help reverse the effects of this life debilitating disease. It targets the most common symptoms such as tingling feelings in the hands, feet and legs, burning sensations, and extreme pain in different areas of the body. Not only that, it also works towards reducing nerve injury caused by neuropathy and aims to get the nervous system back in functional order. If the nervous system can be revived again, then most of the problems patients face in their everyday lives will be eliminated on their own. Patients can choose one of the 3 packages available on the company website, https://www.neuracel.com/. One of these is the trial version which consists of a one month supply with money back guarantee, available https://neuracel.com/specialoffer.php. Visit the website for consumer testimonials and other details.