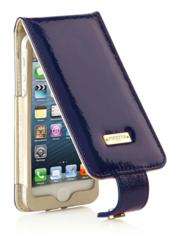 Genuine practicality combined with exceptional design and ultimate luxury.
(PRWEB UK) 23 May 2013
Luxury Artisan admire the products in the Pipetto Collection for their genuine practicality and superb design, colours and finishes. And, of course, the use of only the finest, most luxurious leathers. The attention to detail, which is only achieved when handmade by skilled craftsmen, is evident throughout the Collection. What is more, Pipetto offer a lifetime warranty on their products.
UK brand, Pipetto, was founded in 2007 in Notting Hill, London by designer Chantal Therien. The Harlequin Collection was designed exclusively for Apple, only one of seven brands to design in collaboration with Apple. The Pipetto collection is currently available in prestige retail stores such as Selfridges and Harvey Nichols and now proudly through established online retailer Luxury Artisan.
About Luxury Artisan
1. Luxury Artisan is an internet retailer of luxurious leather products, handmade by niche brands.
2. All products are handmade by skilled craftsmen, using the finest quality leathers and materials.
3. Since launch in 2011, Luxury Artisan has supplied quality leather goods to customers around the world.