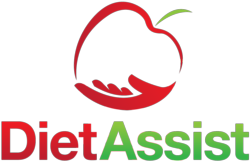 Whilst eating these bacteria may cure the symptoms, it fails to address the real problem, which is behavour. A slim person has a completely different way of viewing and relating to food than an overweight person
London, UK (PRWEB UK) 25 May 2013
Giving certain bacteria to obese mice could dramatically alter health according to research, published in Proceedings of the National Academy of Sciences.
It is thought that the bacteria change the gut lining and in doing so changes the way food is absorbed.
The human body is teeming with bacteria - the tiny organisms outnumber human cells in the body 10 to 1.
And there is growing evidence that this collection of bacteria or "microbiome" affects health.
However, DietAssist say that the idea that people can eat cream cakes and other high fat foods and then just consume a cocktail of bacteria to reverse the effects is ludicrous.
Paul Howard, co-creator of the DietAssist programme, said: "The obesity problem in the UK and the western world is well documented and it is because we consume high fat, high sugar foods and too much of them. The solution is to change the type and quantity of what we eat. To do this we have to change the way we think and behave around food."
"Overweight or obese people find it hard to lose weight. This is because they deprive themselves of the foods that they love when they diet, so the minute they stop dieting they return to those foods with gusto and, hey presto, the weight returns and then some."
"Dieting on its own does not usually change behaviours and so is doomed to failure in most people. Whilst eating these bacteria may cure the symptoms, it fails to address the real problem, which is behavour. A slim person has a completely different way of viewing and relating to food than an overweight person."
In a recent study conducted by DietAssist, the subjects were given no advice on diet, they just used the DietAssist online programme to change the way they felt about food. The average weight loss over 6 weeks was 23 lbs.
One of the study subjects, Julie said: "I am really confident going forward; I know I've got a long way to go but I know I can do it. I have been out for meals, I have been out with friends, but instead of going for the most humungous calorific thing on the menu and having a dessert as well, I now make healthier choices without even thinking about it."
The DietAssist programme is the result of over 20 years experience of helping people to lose weight effectively, and uses the latest psychological techniques to avoid the self sabotage and demotivation that dieters commonly experience.
The DietAssist programme helps dieters strengthen their motivation and resolve, and creates the optimum psychological state for success. It is designed to work alongside any weight loss programme or sensible eating plan.
Julie is available for interview. Please contact Paul Howard on 020 3397 4343 to arrange an interview.