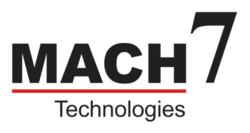 Sydney, Australia (PRWEB) May 24, 2013
Westmead Children's Hospital (Westmead) was the first pediatric hospital in Australia to implement a Picture Archiving and Communication System (PACS) to include all modalities and departments. Now, the Sydney-based hospital reaches a new technological milestone with the implementation of Keystone Suite from Mach 7 Technologies (Mach7). Mach7's flagship Enterprise Clinical Imaging Platform provides Westmead with a unique teaching file solution providing teaching library cases to the Pediatric Hospital Diagnostic Imaging Department. The collaboration expands Mach7's global footprint to include new opportunities in Australia.
Westmead Children's Hospital is one of the main Teaching Units for Pediatric Radiology of The University of Sydney and commits to enhancing the education of the hospital's prestigious and experienced staff. With this commitment, Westmead utilizes the Keystone Suite technology to provide the teaching cases and clinical resources to the diagnostic imaging department, with plans to provide special courses for trainee radiologists in the future.
Working with Mach 7 Technologies, the Westmead Children's Hospital installed and configured Keystone Engine to encrypt patient identifiers as clinical data is sent from the department into the teaching files and archive. Staff members select interesting cases from the department's PACS, which are then sent through Keystone Suite. Key images can then be exported to powerpoint files, thumb drives or any external media. At times, these images are also sent with accompanying pdf and word documents providing case details and relevant information for teachers and students. This specific workflow is fully managed through Keystone Suite. In addition to Keystone Engine, the Keystone Archive and Clinical Viewer are utilized to store and view clinical images for all staff specialists.
The Westmead Children's Hospital is part of a three-hospital campus, the South Western Sydney Area Health System. Beyond managing patient information for teaching and research, the children's hospital aims to connect external units, enabling them to both send and receive teaching studies.
"The Keystone Suite platform expanded the resources available to our educational organization. More importantly, the sophisticated technology enables us to ensure security and privacy of pediatric patient information" said Prof Robert Howman-Giles, Director of Nuclear Medicine at Westmead Children's Hospital. "We look forward to continuing our work with Mach7 to expand the research workflow."
"Mach7 is proud to provide Westmead Children's Hospital with the technology they need to improve connectivity within departments and fully support their educational goals," said Rudy Sugiarto, CEO at Mach 7 Technologies. "We look forward to continued collaboration and innovation with this prestigious organization as they expand the teaching and research network."
About Westmead Children's Hospital
The Royal Alexandra Hospital for Children (otherwise known as The Children's Hospital at Westmead) is a children's hospital in Sydney, Australia. The Hospital was founded in 1880 as "The Sydney Hospital for Sick Children". Its name was changed to the "Royal Alexandra Hospital for Children" on 4 January 1904. It is one of three children's hospitals in NSW located on Hawkesbury Road in Westmead and is affiliated with the University of Sydney. On July 1, 2010 it became part of the newly formed 'Sydney Children's Hospital Network (Randwick and Westmead) incorporating the Royal Alexandra Hospital for Children.
About Mach 7 Technologies
Mach 7 Technologies, headquartered in Singapore, is a global provider of innovative, flexible, enterprise clinical image management solutions that enable healthcare enterprises to own, share, and access medical image data. Mach7's flagship Enterprise Clinical Image Management solution, Keystone Suite, is composed of innovative and sophisticated technology designed for vendor-neutral archiving (VNA), intelligent routing and prefetching of relevant medical images, clinical viewing and complete image management. Keystone Suite has been used by healthcare institutions around the world for archiving, academic medical research, improved radiologist productivity, cost savings and more across an enterprise. For additional information, visit http://www.Mach7T.com.