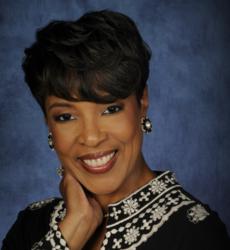 Sugarland, TX (PRWEB) May 23, 2013
The DOD announced recently that their current plans for budget cuts call for up to 750,000 DOD civilians to face as many as 14 furlough days between mid-June and September 30. While this is a step back from earlier plans that called for 22 furlough days, the number will still hit families hard.
For military families, the hit might be felt even harder. Military spouses are among civilian DOD employees subject to administrative furloughs. The DOD has worked hard in recent years to make it easier for spouses to gain federal employment and now that hard work is threatened. Between 2002 and 2011, about 12,500 military spouses were hired through the Military Spouse Preference program, which gives spouses priority for DOD positions. At overseas stations, on-post employment is often the only option for spouses.
"The government has been working for years to boost military spouse employment. It's an extremely important issue. Military pay tends to be much lower than their civilian counterparts and many families depend on a second income to make ends meet. Not only does it help pay the bills, but it's also beneficial for retaining service members and keeping them happy. These cuts threaten all of that," says Carla Cargle, financial expert, author, and founder of Genesis One Wealth Builders.
Not only are the budget cuts detrimental to military families budgets, but the staff shortages across military bases threaten the support services that many families depend on. According to a DOD spokeswoman, the furloughs will result in $41 billion in canceled defense programming for the current year. The most likely scenario will include commissaries closing one day a week, DOD schools closing for up to 14 days, and longer lines at support offices and medical facilities due to staff shortage.
"There's no doubt that the budget cuts caused by sequestration will hit every military family hard and more so than civilian families. It's important that families recognize the coming changes and start planning for them, both financially and in their everyday lives. There has never been a better time to sit down with a financial advisor and create a plan," says Cargle.
Cargle passes on advice to military families facing a loss of income due to sequestration. One of the most important steps to take is to sit down with the current household budget and adjust accordingly. Then, she highly recommends seeking the advice of a financial advisor and brushing up on financial literacy.
"The budget should be the first place you go to make up for the loss of income. Many people tend to start saving less, but that should be a last resort and not the first option. It's likely you can free up money in other ways, by reducing the amount of Starbucks you drink a week or taking a family vacation closer to home. If a loss in income should tell you anything it's that jobs are not always secure and maintaining a savings is key to financial stability. Secondly, seek out an experienced financial advisor. They can help you create a solid financial plan that will save you money and give you peace of mind. Consider reading a book or heading to a financial seminar too. You might learn a new trick or two," says Cargle.