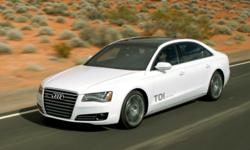 "Dwell's community embraces good design across every aspect of their lives, from how they live to what they wear to what they drive," said Dwell President Michela O'Connor Abrams.
Los Angeles, CA (PRWEB) May 23, 2013
Each month Dwell magazine is filled with pages showcasing the most innovative and stylish eco-friendly hybrids and electric cars. Nowhere in America are these pages more scoured and savored than in Los Angeles, the symbolic green car capital. Thankfully this June, Green Car Journal is bringing its third annual Green Car Tour ride and drive back to Dwell on Design 2013 (http://www.dwellondesign.com), America's largest modern design event.
During the first two days of Dwell on Design, June 21-22, attendees and media can talk with experts, play with exciting new gadgets, and find their way into the latest hybrids, electric cars, hydrogen vehicles, high mpg gas, and clean diesel models on the market. Reflecting a growing trend, many of these cars offer the very latest in advanced on-board electronics, bringing to the road the connectivity and media-rich experiences we've come to enjoy at home and in our daily lives. DOD offers consumers the opportunity to experience the future first-hand, and find out – does that really plug in?
"The tie-in with Dwell on Design is a natural," said Ron Cogan, editor and publisher of the Green Car Journal. "Those attending Dwell on Design appreciate style, innovation, efficiency, and the latest in technology. They can get the full measure of this inside with exhibits focused on the home, and then appreciate these same attributes in the latest high-tech 'green' cars outside, just steps away from the show floor."
"Dwell's community embraces good design across every aspect of their lives, from how they live to what they wear to what they drive," said Dwell President Michela O'Connor Abrams. "So, it's always a thrill for us to partner with Ron and his team to showcase the most cutting-edge automotive design solutions on the market. Our attendees are able to see, touch, and drive these vehicles offering them a first-hand experience with the technology behind hybrid and electric automotive design."
Dwell on Design 2013 takes place at the Los Angeles Convention Center from June 21-23, 2013 featuring 400 exhibitors, 200 speakers, 2,000 products, and an expected attendance of 30,000. The Lincoln Motor Company is the presenting auto sponsor at Dwell on Design 2013 and will feature its advanced vehicles on the show floor as well as in the ride and drive. The Green Car Tour ride and drive is being held from 10:00 a.m. to 4:00 p.m. on Friday, June 21 - Saturday, June 22, with vehicles easily accessible right outside the show's West Hall entry. During these hours, attendees may sign up and receive a wristband at the Green Car Tour canopy located adjacent to the cars, allowing the convenience of driving vehicles at their leisure during the two days the ride and drive is taking place.
Among the high-profile models at the Green Car Tour ride and drive:

Audi A8 L TDI – Not only is Audi's 2014 A8 L TDI luxuriously stylish and powerful with its 3.0-liter clean diesel engine, it also leads the way with vehicle-integrated Wi-Fi, navigation with Google Earth, and an advanced electronics suite. Audi connect provides mobile hot spot capability for up to eight Wi-Fi devices so passengers can stay connected to read e-mail, stream music, play games, and surf the web.
Fiat 500 & 500e – The fun-to-drive Fiat 500 is a trend-setter among its small car competitors with its fashionable Italian design, efficiency, and now a battery powered 500e electric version for extra eco-friendly driving. An iPhone- and Android-compatible Smartphone App manages 500e charging, shows real-time vehicle status, locates nearby charging stations, plans routes, and provides text-message alerts.
Honda Accord Plug-In – The 2014 Accord Plug-In features fresh styling and an eco-friendly powerplant offering up to 15 miles of all-electric driving before switching to efficient hybrid power. This technology-laden model offers an 8-inch multi-information display, touchscreen audio with Pandora radio interface and read-aloud incoming texts, and voice recognition navigation with real-time traffic to avoid mpg-sapping gridlock.
Honda FCX Clarity – The limited-production FCX Clarity, a design-forward model featuring zero-emission hydrogen fuel cell power, is Honda's answer to a hydrogen-powered future. Fuel cell-generated electricity and lithium-ion battery power work in tandem to power the car's electric motors. Inside are three-dimensional displays of hydrogen consumption, battery levels, motor output, and other key information.
Honda Fit EV – Featuring a fresh and fun aero-form design, Honda's battery-powered Fit EV offers zero-emission driving and an EPA gasoline mpg equivalent of 118 MPGe. Its advanced electronics include satellite-linked navigation, interactive remote control, and HondaLink EV telematics with smartphone app. Like the Accord Plug-In and FCX Clarity, the Fit EV is eligible for single-occupant access to California HOV 'carpool' lanes.
Lincoln MKZ Hybrid – Lincoln's MKZ hybrid is sleek and sensuous with a signature 15 square foot glass roof and one of the largest rooftop openings on any sedan. It offers a 45 mpg combined EPA rating, the best of any luxury vehicle in America. Among its standard features are SYNC with MyLincoln Touch, an 8-inch touch screen, 10.1-inch LCD instrument cluster, and SmartGauge with EcoGuide to aid fuel-efficient driving.
Mazda CX-5 –Combining an appealing and muscular 'right-sized' design with Mazda's SkyACTIV suite of efficiency-enhancing technologies, the CX-5 crossover SUV offers up to 35 mpg highway fuel efficiency with loads of functionality. Inside, a 5.8-inch touch screen features iPhone, audio, and navigation functions. When a smartphone is connected, SMS messages can be received and shown on the touch screen monitor.
Mazda6 – Clean-slate thinking was the driving force in the creation of the new 2014 Mazda6. Featuring an award-winning and captivating design, the Mazda6 offers class-leading 38 mpg highway fuel economy while providing the driving excitement expected of Mazda's 'zoom-zoom' philosophy. It features the world's first capacitor-based brake energy regeneration system and an array of infotainment and connectivity options.
About DWELL MEDIA, LLC: Dwell Media is the parent company of Dwell magazine, Dwell Digital + Mobile, Dwell on Design events, and the Dwell Homes Collection. Founded in 2000 by Lara Deam, Dwell has received countless industry awards and is widely regarded as a leading voice in the modern design movement. Championing a philosophy that is idea-driven and sensitive to social and physical surroundings, its enduring passion for design leads a passionate community of design-seekers to be "At Home in the Modern World." Learn more at http://www.dwell.com.
The award-winning Green Car Journal (http://www.gcjusa.com) has focused on the intersection of automobiles, energy, and environment since its launch in 1992. As part of its mission, the magazine hosts events, produces ride and drives of advanced and clean fuel vehicles, and conducts various outreach efforts to educate consumers on better, more environmentally positive vehicle choices.