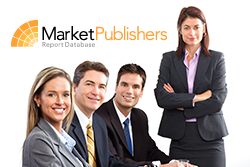 London, UK (PRWEB) May 23, 2013
In 2013, the worldwide CBRN defense industry is worth of almost USD 9 billion. One of the burning industry issues is the development of the advanced and cost-effective prototypes, which can be easily further transferred to the mass production. Currently, the CBRN protection market is on its early stages of development. The industry requires substantial funding from private and public sectors in order to create efficient counter measures to stand up to potential threats.
The global CBRN defense market is likely grow at a 4.2% CARG in the years ahead to override USD 13.65 billion by 2023. The market growth is forecast to be driven by modernization initiatives scheduled to be carried out in Europe and North America; and by hostile neighbor-countries and terrorism in the APAC and the Middle East. CBRN protection equipment is predicted to be the dominant market segment, followed by decontamination and detection systems.
New research report "The CBRN Defense Market 2013-2023" elaborated by Strategic Defence Intelligence (SDI) has been recently published by Market Publishers Ltd.
Report Details:
Title: The CBRN Defense Market 2013-2023
Published: May, 2013
Pages: 155
Price: US$ 4,800.00
http://marketpublishers.com/report/industry/defence-security/cbrn-defense-market-2013-2023.html
The report provides extensive overview of the global CBRN defense industry by disclosing essential historical, present and forecast data on the market. It characterizes major factors influencing the market; describes demand drivers; outlines industry challenges and opportunities. The study traces prominent industry activities; reviews leading market players; indentifies potential market-entry ways; evaluates the competitive pressure. The research sheds light on the prominent CBRN defense programs and examines the prevailing industry trends. SWOT analysis of the CBRN defense market and regional and country market analyses are available in the study. In addition, the report presents future industry outlook, detailed expectations of growth rates and total expenditure forecast through 2023.
Companies mentioned in the report include: Smiths Detection, FLIR Systems, Battelle, MRIGlobal, AirBoss of America Corporation, Allen Vanguard Corporation, Argon Electronics, Avon Rubber PLC, Bioquell, Blucher GmbH, Bruker Corporation, Federal Resources, PROENGIN, Rheinmetall and Temet Group.
Report Scope:

Comprehensive overview of the global CBRN defense market.
Essential data on the current state and historic background of the market.
Regional markets analyses.
Review of the demand drivers and growth stimulators.
Information on the industry trends, recent developments, and challenges.
SWOT analysis of the CBRN defense market.
Country markets analyses.
Data on the major CBRN defense programs.
Description of the competitive landscape along with strategic insights.
Future industry outlook through 2023.
More new research reports by the publisher can be found at SDI page.