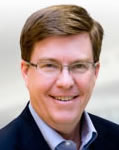 This is the most exciting time in the evolution of a technology company.
Roswell Georgia (PRWEB) May 31, 2013
MediStreams, a Medical Banking and Revenue Cycle Management (RCM) company, once again expands their building lease space to accommodate an increase in staff. It was less than two years ago that MediStreams moved into their new corporate office in Roswell, Georgia, which is now considered home.
An expanding client base and new partnerships have lead to additional staffing to handle the expansion in both customer support, implementation, and development. The focal point of MediStreams is to provide tools to providers to drive efficiency improvement in the revenue cycle at the time payments are received. The approach includes converting all types of patient payments and Explanation of Benefits to ANSI 835 posting files for popular practice management and hospital information systems being used by providers and billing companies. The robust software which is web-based encompasses other tools to assist with denials, exceptions, payment posting and permanent archival.
MediStreams sees the opportunities and benefits of RCM innovations and the expanded role of the medical lockbox. MediStreams works in conjunction with banks, practice management systems, and clearinghouses to integrate with a providers medical lockbox offerings and existing relationships.
Stated Jim Coyle, CEO of MediStreams, "This is the most exciting time in the evolution of a technology company when the years of R&D start to bear fruit and growth becomes non-linear." Keep your eye on MediStreams as new relationships and client announcements are sure to be unfolding in the months to come.
About MediStreams LLC
MediStreams is a Healthcare Revenue Cycle Management company with a focus on streamlining the remittance process. The innovative approach to their implementation process allows them to onboard providers quickly; lowering the barrier to entry for these cost saving services. They integrate with most of the industry leading patient accounting and practice management systems to deliver payment posting files that meet the specific requirements of their customers. MediStreams meets audited benchmarks for high availability while exceeding generally accepted standards for security and compliance. For information visit http://www.medistreams.com or call (888) ANSI-835.