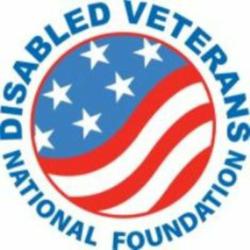 Washington, DC (PRWEB) May 23, 2013
The Disabled Veterans National Foundation, a non-profit veterans service organization that focuses on helping men and women who serve and return home wounded or sick after defending our safety and our freedom, is calling on all Americans to remember the men and women who died fighting for our nation this Memorial Day. The organization wants everyone to remember why this holiday is important.
Monday, May 27th, will mark the 2013 Memorial Day holiday. The holiday, originally named "Decoration Day," began after the Civil War to remember both the Union and Confederate forces that died in combat. The holiday has continued through the years, though Memorial Day was never officially enacted as a federal holiday until 1971.
Precilla Wilkewitz, President of DVNF, recently issued a statement about this year's Memorial Day holiday: "It is understandable that many tend to forget the purpose of Memorial Day. With the excitement of the coming summer months, and a long-awaited three-day holiday, many just never pause to recognize how important this day truly is."
Continued Wilkewitz: "Since the beginning of the 20th Century, the United States has become a superpower of not only military might, but also a beacon of freedom. Sadly, yet heroically, so very many men and women have died while safeguarding the principles of the greater good that the United States represents. While their lives may have been lost, countless other lives have been saved as a result. That is something we cannot, and should not forget."
In honor of Memorial Day, DVNF is conducting an online social media campaign, called #WeRemember. The campaign calls on DVNF supporters to submit a photo and a short story about a veteran who has inspired them. A Facebook album will be made on Memorial Day to show the stories and photos of these veterans. Emailed or Facebook Submissions can be made to DVNF until Friday, May 24th.