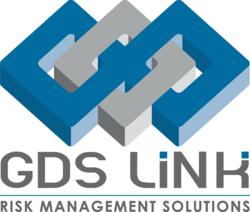 Dallas, TX (PRWEB) May 27, 2013
Since the contract signing in late 2012, the GDS Latin America team based in Buenos Aires has worked closely with Informconf to build a full new service to deliver to its clients.
The implementation of GDS' Decision Engine nicely complements Informconf's credit bureau scoring service which has been met with great success in the market. Now Informconf's clients will be able to secure automated decisions from the Bureau by combining all of Informconf's data, application data and Informconf's scores. Clients will also be able to use their own scoring models to implement superior decisions. GDS will support Informconf clients with expert consultancy to help them maximize the capabilities of the decision engine and to implement the best decision strategies for their business.
"I have known members of the GDS management team for many years and have been impressed by their commitment to help us achieve our goals and the power of their technology," stated Miguel Castillo President of Informconf.
"The project to integrate GDS'Decision Engine into our bureau platform was completed within planned timeframes with the level of quality we expected. We gained advantage from our structured database and the flexibility of the Decision Engine to adapt to our internal architecture," said Emilio Gutierrez IT manager of Informconf.
Ricardo Rodriguez, Sales Manager at Informconf, shared that he has been pleased with the level of interest in the new offering with a few clients already signing agreements to take advantage of the GDS Decision Engine software.
"We are glad that Informconf has chosen to work with us", stated Gustavo Vercinsky Managing Director of GDS Latin America. "They lead the market and have a team of highly qualified staff. Their systems and data bring significant value to their customer base. We look forward to working with Informconf and expanding our relationship over time," concluded Vercinsky.
About GDS Link LLC: GDS Link is a global provider of customer-centric risk management and process automation solutions. The company specializes in advanced software designed to support the access and aggregation of disparate data sources and the rapid implementation of custom credit scorecard models and risk management policies. Its technology acts as the enabler for organizations to effectively manage the risk of their customer throughout its lifecycle. Familiar with the large investments made by institutions in their legacy applications, GDS Link's flagship solution, DataView360® was architected to derive continued value from these systems while delivering enhanced function and flexibility to the risk management community.
For more information, visit http://www.gdslink.com
About Informconf SA: Informconf is the leading Credit Bureau in Paraguay with headquarters in Asuncion, with more than 50 years leading the market with a commitment to their values of truth, impartiality and transparency. They have built the largest network of information in Paraguay with more than 8,000 companies leveraging the bureau in support of its risk management processes supported by their more than 200 employees. Informconf provides Consumer and Business information and Collection services to support the full credit life cycle.
For more information visit http://www.informconf.com.py.