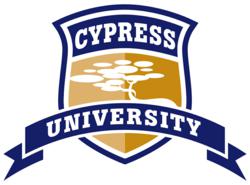 We are definitely making strides in containing the costs of employee benefits, and this conference gave many real-life examples of how that's being done.
Appleton, WI (PRWEB) May 23, 2013
With over 150 people in attendance, Cypress Benefit Administrators hosted another successful Cypress University event in Las Vegas this month. The second annual conference featured a variety of informational presentations on state-of-the-art cost control solutions for the self-funded insurance industry.
U.S.-based third party administrator (TPA) Cypress first introduced the event last year, giving employer-clients, brokers and prospects expert insight on ways to contain the escalating costs of employee benefits through customizable solutions. Tom Doney, president and CEO of Cypress, described the event as a way to show the progress being made in his company's ongoing quest to control the rising cost of health benefits. "We are definitely making strides in containing the costs of employee benefits, and this conference gave many real-life examples of how that's being done."
To kick things off, Cypress University featured a session on the state of the self-funded industry and moved into a series of topic-specific presentations. Adam Russo, president of The Phia Group, took the stage first and focused on ways to adapt employee benefit programs in the post-PPACA (Patient Protection and Affordable Care Act) world.
Matthew Mertel, Chief Information Officer of Partners Rx, made a repeat appearance after being voted by last year's Cypress University participants as the most highly rated faculty member for 2012. In his presentation, he revealed key pharmacy trends and emphasized the importance of improving prescription drug program value and decision-making through effective claims data organization.
Also returning, Carrie Pope of Columbus, Ohio-based American Health Holding covered highlights from a new comprehensive medical management program that Cypress is partnering on to help employers better manage the utilization of healthcare services as well as the appropriateness of them.
An interactive panel session was an audience favorite as it addressed new innovations in stop loss insurance. Leading carriers and managing general underwriters (MGUs) from across the nation came together to share their vision for the future of stop loss insurance and field questions about the different product options currently available.
Representing a healthcare transparency service called Alithias, CEO Ross Bjella explained the concept of linking employer and provider data to help employees with high deductibles find the best health care values in their area. "Employers should stop buying employee benefits based on discounts and start buying on value," Bjella said. He also shared insights on achieving immediate cost savings by providing employees the information and incentives they need to feel comfortable asking their doctor about the medical necessity of any recommended procedures and the cost of potential alternatives.
Jim Phifer of One Call Medical led the final session of the conference on the rising expense of diagnostic imaging. "The type of radiology provider chosen has a significant impact on cost. High-tech imaging tests performed at outpatient hospitals are typically much more costly than those performed at freestanding centers," he said. With imaging costs increasing up to 25 percent in the last several years, Phifer gave tips for comparing costs among the facilities that offer scans.
After three days filled with expert advice and actionable examples, attendees left Cypress University with new information and ideas to implement in their own employee benefit programs.
Since starting business in 2000, Cypress Benefit Administrators, a privately held company headquartered in Appleton, Wisconsin has evolved into more than a third party administrator (TPA) by pioneering the way toward cost containment in health benefits. Cypress is the country's first TPA to bring claims administration, consumer driven health plans and proven cost control measures together into one package. Its customized employee benefit packages combine an appropriate mix of health insurance options that allow for adaptability to the ever-changing healthcare environment and that make sense for employers of 50 to 18,000 throughout the United States. For more information on Cypress Benefit Administrators with offices in Portland and Salem, Oregon, Omaha, Nebraska and Colorado Springs, Colorado, visit http://www.cypressbenefit.com.