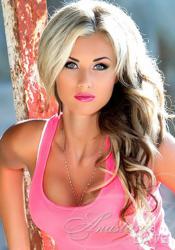 The Anastasia scam detection protocols help us to do this smoothly and with no disruption to the online dating service
(PRWEB) May 26, 2013
AnastasiaDate is dedicated to ensuring its 4 million members receive the best dating experience, in a safe and secure environment where privacy is protected. The company recently launched a new set of Anastasia scam detection protocols in order to protect the safety and security of members.
The company takes the security of its clients extremely seriously. American men who want to connect with beautiful international women can rest assured that privacy is of paramount importance to AnastasiaDate. The Anastasia scam detection protocols will safeguard members so they can relax and enjoy the online dating experience they richly deserve.
The Anastasia scam detection protocols include a range of strategic measures which protect the anonymity and safety of each individual member. One protocol is focused upon fraud prevention. It prevents use of the dating site for unlawful purposes. Ladies and gentlemen on the site can be assured that they are indeed connecting with genuine people who are also looking for companionship and romance.
The security of personal and financial information is another important area dealt with by the Anastasia scam detection protocols. Members can register their information and make payments using secure methods. Member information is not shared with third parties and all payment processing is done securely.
Millions of beautiful women from around the world are being looked after within a safe online dating environment, so they can enjoy their online dating experience and relax as they chat online to handsome men from America. Dating profiles, video chat, and photos are also kept safe and secure by the Anastasia scam detection protocols.
Members of AnastasiaDate are very discerning; they enjoy the best in life and expect high standards of service. Most of the 4 million members are educated professionals who work hard and want to find the right person with whom to share a high quality of life. The Anastasia scam detection protocols work quietly behind the scenes, protecting members so they can get on with the job of connecting with beautiful women and finding companionship and romance.
Mr. Mark Brooks, the Chief Strategy Officer, who helped develop the Anastasia scam detection protocols said, "We are dedicated to the safety and security of our clients. AnastasiaDate is highly regarded all over the world for the high quality online dating experience it gives to members. These protocols are one of the many ways we continue to provide a five star service."
Mr. Brooks went on to say, "We understand the need for privacy and security of member information. The majority of our members are wealthy professionals so they expect the highest levels of security and protection for their personal and financial information. The Anastasia scam detection protocols help us to do this smoothly and with no disruption to the online dating service."
Information and details of AnastasiaDate members are stored securely and all the technology used to register members and process payments meet current standards. The technology the company uses to provide this amazing online dating service is also of the highest quality. AnastasiaDate keeps the technology up to date and works hard to meet the standards of international data protection laws.
It is a clear indication of the company's commitment to high levels of customer care and service. Not all international dating services demonstrate such care, or provide such high quality protection for their members.
About Anastasia Date
AnastasiaDate is a premium, international dating site helping singles to find romantic companions with beautiful women from all over the globe. The company now enjoy over 4 million international members. Their popular website attracts over 10 million visits per month. AnastasiaDate provide their members with a safe, secure and pleasant online environment for members to meet their romantic partners. The company is known for the high levels of customer service to its international clientele and their state of the art website and social media sites which include video chat and a popular mobile app for Google Play store.