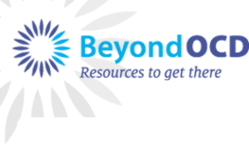 Participants in Beyond OCD's support group benefit from being able to speak openly with others about their experience, struggles, and accomplishments in their fight against OCD
Chicago, IL (PRWEB) May 23, 2013
Jeanne Ettelson, president of Beyond OCD, announced the fifth anniversary of its popular and only free OCD support group in Chicago. Launched in 2008 and a successful continuing resource for OCD sufferers, the group is lead by psychologists who specialize in treating anxiety, OCD, and related disorders. This allows group participants to learn accurate information about OCD, Cognitive Behavioral Therapy, and Exposure and Response Prevention.
"Participants in Beyond OCD's support group benefit from being able to speak openly with others about their experience, struggles, and accomplishments in their fight against OCD," said group leader Dr. Crystal Bauer. She continued, "They are able to connect with others who understand them and the difficult decisions they face on a daily basis that are unique to the population of OCD sufferers. They can build a support system for themselves in the community of people with OCD where they can give and receive encouragement to continue moving forward and not giving in to their OCD. They also end up with a close group of individuals who will hold them accountable for meeting or not meeting their personal goals as well as helping them develop concrete, attainable goals so that they can experience success in their daily struggle."
Beyond OCD's support group attendees benefit from seeing others at various stages of progress, from the newly diagnosed to those who have successfully completed OCD treatment and are able to give and receive help in this setting.
Beyond OCD is the leading consumer-friendly provider of resources to help sufferers cope with and get beyond OCD to a healthy and happy life. It supports the informational and emotional needs of people with OCD, their families, educators, clergy, and the mental health professionals who treat them. OCD is a neurobiological disorder that affects children and adults of all racial, cultural and socioeconomic backgrounds. Beyond OCD reaches out with compassion and encouragement to assure people with OCD that they are not alone and help them manage the disorder.
For more information on Beyond OCD's support group, visit: http://beyondocd.org/more-resources/find-a-support-group/. For more information on Beyond OCD or Obsessive Compulsive Disorder, visit http://www.BeyondOCD.org. On its web site, the organization offers detailed facts about OCD, resources, expert perspectives, personal stories from individuals with OCD, and free, downloadable OCD Guides in English and Spanish for all age groups. For specific information on OCD in school, parents and educators may visit http://www.OCDeducationstation.org. People can also call Beyond OCD at 773-661-9530 to speak with someone knowledgeable about Obsessive Compulsive Disorder.
Beyond OCD
2300 Lincoln Park West, Suite 206B
Chicago, IL 60614
773-661-9530