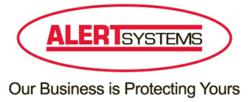 The thief raided the wedding reception venue with three friends, stealing thousands of pounds worth of alcohol and computers
(PRWEB UK) 27 May 2013
A man has been jailed for six months after CCTV images led to his arrest; following a raid on a venue he had held his own wedding reception at just six months earlier, reports the Daily Mail.
The thief raided the wedding reception venue with three friends, stealing thousands of pounds worth of alcohol and computers, taking more than £20,000 worth of goods and causing damage estimated at £25,000.
The incident took place in January, causing the owner severe stress and anxiety. She had offered the couple the venue for half the price when they married last July, after they complained of money problems.
A spokesperson from AlertSystems said:
"This is a shocking case, causing tens of thousands of pounds worth of damage for the venue owners. Thankfully, a CCTV security system helped identify the thieves after images were released to the press. When events happen like this, it can put a business in turmoil, therefore it is important to install the most effective security systems to protect the premises as much as possible."
AlertSystems manage and maintain over 5000 security installations throughout the UK and are specialists in providing business security solutions. Offering professional service and a complete range of security services such as monitored alarm systems, Automatic Number Plate Recognition and Avigilon CCTV security systems. AlertSystems offers effective and reliable solutions to security problems.