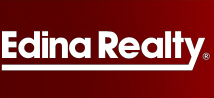 I've given homeowners a resource they can rely on
Fridley, MN (PRWEB) May 24, 2013
Homeowners hesitating to begin the short sale process should look no further than Kris Lindahl of Edina Realty. Lindahl, an experienced Fridley short sale agent, has the necessary resources and up-to-date information to build homeowner confidence and get them on the right track. Kris built the Minnesota Short Sale Calculator website to help homeowners estimate the value of their home.
"With this website I've given homeowners a resource they can rely on," Lindahl said. The website allows homeowners to enter a few pieces of information on the main page and receive a real-time email that includes an estimated value of their home. All submitted information remains private. "A lot of times it's the first step that will hold a homeowner back, but this website gets it done for you quickly and easily," Lindahl said.
Lindahl's combination of technological expertise, many years of experience, and an unmatched dedication to customer service has made him a trusted voice in the real estate community and has his peers calling him an 'Internet Marketing Specialist'. The title is unofficial, "but it speaks to my willingness to go the distance to enable all of my clients to succeed," Lindahl said, and continued, "If it means creating websites like this one, that's what I'll do."
Lindahl has also published an e-book titled "A Homeowner's Guide To Short Sales" which is available for free download. "It's a matter of making sure that my clients have the necessary resources to be successful in this real estate market," Lindahl said, and continued, "that's my primary goal."
Call Kris and his team now for more information at (763) 447-3925.