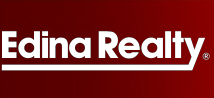 I have no doubt that I'm the best agent for the job
Ham Lake, MN (PRWEB) May 24, 2013
Homeowners thinking about the short sale process may hesitate to start because of stories they've heard of it being a difficult experience. Kris Lindahl of Edina Realty, an experienced Ham Lake agent, promises a stress-free experience using the resources he's made available to homeowners. In particular, the Minnesota Short Sale Calculator website will "give homeowners the head start they need in this real estate market," Lindahl said.
"I created this website so that homeowners will feel comfortable with the short sale process, and, when they're ready, can call on me to finish the job," Lindahl said. The website allows homeowners to enter a few pieces of information and receive a real-time email that includes an estimated value on their home. "Homeowners will likely find this number surprisingly satisfying," Lindahl said, and continued, "and that's the kind of confidence they need."
In addition to the home value estimate homeowners can also use the website to find up-to-date market information and detailed pages on tax consequences, credit implications, and what to expect from the bank. "I have extensive experience with hundreds of lenders so homeowners should not be shy in asking for the information they need," Lindahl said.
Most homeowners agree that the agent can make all the difference. "I couldn't agree more," Lindahl said, and continued, "and I have no doubt that I'm the best agent for the job." Lindahl is Edina Realty's number one short sale agent and has received the Chairman's Award, the highest honor an Edina Realty agent can receive, multiple years in a row.
Call Kris and his team now for more information at (763) 447-3925.