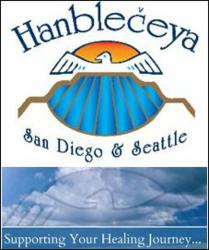 "Having to respond to outspoken community members yet at the same time keep in mind that the overwhelming demand from families looking for treatment solutions had to be balanced for the sake of our community at large," According to Kerry Paulson, Managing
Seattle, WA (PRWEB) May 23, 2013
Washington's state's Department of Social and Health Services (DSHS) has determined that Hanbleceya, the Normandy Park mental health treatment center, is operating in compliance with Washington state law and its investigation has been closed.
Lori Melchiori, the Assistant Director for Residential Care Services at the mental illness treatment center, stated in a letter to Hanbleceya officials that "Based on our on-site visits, interviews, and review of documentation related to your operation of Hanbleceya Seattle Real Estate, LLC, Seattle Business Associates, LLC and Hanbleceya Seattle Treatment Center, PLLC, we have verified your assertion that the four homes are not operating as unlicensed adult family homes." A fifth home is currently being prepared to operate as a state-licensed Adult Family Home.
On September 28, 2012, as a result of community pressure, DSHS made a determination that the Hanbleceya organization was providing room and board, personal care and special care to more than one unrelated person in family residences. The department subsequently determined that these services were being provided in a total of five homes in the City of Normandy Park. But after multiple visits to the mental health treatment center, interviews with clinical, administrative staff and treatment center clients, and a thorough review of the business and clinical procedures, it became clear that Hanbleceya was operating per state law. A similar finding was made by The Department of Health (DOH) late last year when they also closed their investigation based on the conclusion that it "lacked an adequate legal basis to regulate this facility."
According to Kerry Paulson, Managing Partner of Hanbleceya San Diego and Seattle, the DSHS investigation was both thorough and fair: "DSHS was in a difficult position. Having to respond to outspoken community members yet at the same time keep in mind that the overwhelming demand from families looking for treatment solutions had to be balanced for the sake of our community at large. They asked important questions, thoroughly reviewed documents and interviewed numerous people. We were impressed with their levels of professionalism and review and are pleased with their determination that Hanbleceya is not operating - nor has it ever operated - in violation of State law. In conclusion we thank the residents of Normandy Park for their widespread support as we come together as a community in serving those on the path to recovery in the Pacific Northwest."
About Hanbleceya
Since 1979, Hanbleceya has provided intensive treatment for individuals that require treatment for Schizophrenia, Bipolar Disorder, Anxiety or Severe Depression. The basic program includes intensive psychotherapy, support for learning basic living skills, vocational/educational support, regular socialization, and for those with a co-occurring addiction, intensive support for maintaining sobriety. We believe in a sense of community and support our clients in giving back to the community through volunteer work, community service and paid employment. Hanbleceya opened its Normandy Park, WA location in 2011. For more detail please visit, http://hanbleceya.com/.