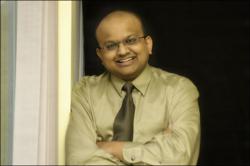 There was a reason that the Mona Lisa was so pleasing to the eye.
Vancouver, BC (PRWEB) May 25, 2013
According to world-renowned scholars, Queen Cleopatra VII was one of the most beautiful and powerful women that ever lived. Cleopatra's legendary beauty moved nations and her allure was felt by some of the most powerful men in her time. Cleopatra was also a scientist and used many beauty remedies to keep her skin glowing and fresh, from her legendary milk baths to wrinkle treatments made with bees- wax, maringa oil and cyprus grass.
Cleopatra was said to possess the "Golden Ratio," a combination of facial measurements that evoke the most attraction and positive emotion from a human being. It is roughly defined as a face that is one and half times as long as it is wide (1 : 1.618 to be exact). This isn't that impressive on its own, until you realize that this ratio is the key to everything from encrypting computer data to the numbers of spirals on a sunflower head, our own limbs and why the Mona Lisa is so pleasing to the eye.
Other measurements are taken, but the Golden Ratio is the foundation used by many cosmetic physicians to enhance, correct and restore your facial beauty to its most appealing without giving your face an unbalanced or unnatural look.
The Cleopatra Lift at Beautiful Canadian Laser and Skin Care clinic is a combination effect of Xeomin Cosmetic and Radiesse to restore your natural features with a natural collagen lift.
Xeomin Cosmetic is the latest generation Botulinium Toxin type A treatment. Botox was the first of these types of products. Xeomin differs from Botox in one key area: it is free from the complexing proteins, hence its nickname "naked Botox" or "pure Botox." Xeomin is equally ef- fective in reducing and relaxing wrinkles. Comparing Botox to Xeomin is like comparing Coke to Pepsi. The taste is a personal preference, but the fact remains they are both colas that are very similar. Xeomin is used in exactly the same way as traditional Botox treatments, making it easy for physicians to treat patients as the duration, dosing and so on are all very familiar to them already if they have been using Botox.
Beautiful Canadian Laser and Skin Care Clinic has been using volumizing fillers to contour facial features non-surgically and cost-effectively for many years. In addition to Xeomin, Dr Shah also uses a filler such as Radiesse to add back lost volume to facial features.
Radiesse Volumizing filler immediately provides the volume and lift needed to slow the signs of aging due to the calcium-based microspheres and gel that comprise the product. What is unique about Radiesse is that the filler itself provides a scaffold under the skin, a structure that stimulates your own collagen to grow. This process continues for several months, which extends the initial effects of Radiesse. Stimulating your natural collagen to grow gives a person a very natural lift over time that lasts a year or longer, long after the calcium microspheres have disappeared.
The Cleopatra Lift, a combination of Xeomin and Radiesse treatments, provides patients with the ultimate liquid facelift without surgery, a long-lasting treatment that combines the best of both of these procedures with minimal downtime.
About Dr. Sachit Shah, MD
Medical Director of Beautiful Candian Laser and Skin Care Clinic
Medical Director of Amari Medical Clinic
Dr. Shah has been practicing family and cosmetic medicine for over a decade and has a special interest in non-surgical cosmetic procedures and anti-aging. Along with implementing his knowledge and skill in his own practice, Dr Shah trains other doctors in both family medicine and cosmetic laser techniques and conducts clinical research as an examiner for various medical bodies. Dr Shah is a medical graduate of the University of Manchester, UK and holds a Diploma in Practical Dermatology from the University of Cardiff in Wales.

College of Family Physicians of Canada (certified)
Fellow of the College of Family Physicians of Canada
Fellow of the American Society for Laser Medicine and Surgery
Fellow of the Canadian College of Family Practice
Fellow of the Canadian Society of Phlebology
Canadian Medical Association
British Columbia College of Family Physicians
British Columbia Medical Association
BC Medical Association
Beautiful Canadian Laser and Skincare Clinic is located at #101-3805 104th Avenue in Surrey BC. Contact Dr. Shah at 604-580-2464. http://www.bclaserandskincare.com