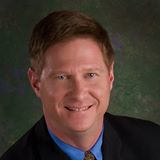 What Rick can help you implement will serve you a lifetime no matter what type of business. All you need to do is take ACTION! You make the call. Rick will help you with the rest.
Atlanta, GA (PRWEB) May 29, 2013
Rick Plasket and ActionCoach was awarded the "Best of the Best" designation for excellence by Follow Media Consulting, Inc. in the category of Business Consultant Atlanta. This award signifies the continued commitment and dedication of the area best in business coaching and consultation services.
ActionCOACH is a team of committed, positive and successful people who are always striving to be balanced, integral and honest. They will work within their "14 Points of Culture" to make sure that everyone who touches, or is touched by the ActionCOACH team, will benefit greatly and in some way move closer to becoming the person they want to be or achieve the goals they want to achieve.
Over the past two decades, ActionCOACH has served thousands of businesses and their owners around the world and in every category imaginable. By showing owners how to get more time, better teams in their companies and more money on their bottom-line, ActionCOACH has grown to be the number one business coaching firm in the world, with hundreds of proven systems and strategies … guaranteed to get results.
Rick Plasket is a Business coach & consultant of ActionCoach to business owners in the greater Atlanta area who believes their business and lifestyle can rise to a higher level. As a business coach, Rick Plasket has envisioned a role to help business owners overcome or eliminate their barriers to success.
Rick has a passion for building strong teams and leaders! A West Point graduate with an MBA from The Johns Hopkins University, Rick draws from these studies to coach clients to develop leadership skill to grow profitability. His clients describe him as results-oriented with the ability to turn big issues into smaller, achievable steps. With experience in business consulting growing businesses in varying industries and markets, Rick will use his experience to help clients make some minor changes that will make a big difference in your results.
ActionCOACH is the world's number one business coaching team. With over 1,000 offices in 30+ countries they coach over 15,000 businesses every week. They work with business owners to provide an alternative to conventional and costly consulting firms by providing both practical assistance and training through an affordable and effective mentoring approach.
Call Rick Plasket at phone number (770) 252-2656. You can also visit his webpage at http://www.actioncoach.com/rickplasket.
About Follow Media Consulting, Inc.
Named one of the best SEO companies by Jonas Marketing, Follow Media Consulting, Inc. is a rapidly growing worldwide firm of SEO, Social Media, and Mobile Marketing Professionals. Follow Media Consulting, Inc. headquarters is located in Richmond, VA. However, our professional team is networked across the world, with regional offices across the United States, in the United Kingdom, Canada, Australia, France, South Africa, the Philippines, and India.