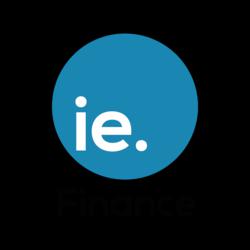 "This summit allows attendees to network and learn from FP&A pioneers who are changing the face of FP&A with innovative thinking
(PRWEB) May 24, 2013
Produced by Innovation Enterprise (IE.), the Financial Forecasting & Planning Innovation Summit, with over 35 distinguished keynote speakers and 300+ attendees, offers the perfect platform for senior FP&A executives to dive into the burning issues surrounding planning, strategy & forecasting.
This will be the fourth time that key industry leaders gather at this prestigious event. Not only will it be covering the topics that matter most to senior level management, but summit attendees will hear from leading FP&A senior executives such as Robert Walker, Director, Gap; Mark Somers, Director, Zipcar; Kanuj Malhotra, Vice President, Barnes & Noble; Ricky Khetarpaul, Director, Pepsico.
Through keynote presentations, interactive workshops, and networking opportunities, delegates will have ample opportunities to connect with their peers and today's thought leaders. A previous attendee, Director of FP&A at Kimberly-Clark said, "The event is an excellent opportunity to share and exchange knowledge with high level and international professionals".
For the first time this summit will also include the Finance Transformation Track dedicated to defining how businesses will work in tomorrow's financial environment through sharing experiences and opening discussions.
"Success for FP&A executives depends on being able to interpret data and draw conclusions, not just compile numbers", said Emma Flanagan, International Events Director for IE. "This summit allows attendees to network and learn from FP&A pioneers who are changing the face of FP&A with innovative thinking."
This summit is also proud host to the FP&A Innovation Awards on the evening of day 1, September 10. The prestigious Awards will shine a spotlight on organizations implementing innovative FP&A processes. It will assemble an exclusive audience of senior finance professionals within US businesses. Nominations are now open.
####
For a complete list of speakers, agenda, registration and awards details The Financial Forecasting & Planning Innovation Summit, visit http://theinnovationenterprise.com/summits/fpa-boston-2013#overview. The Summit is CPE Sponsored and worth 14.5 CPE Credits as a group live finance program.