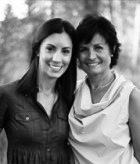 Aspen, CO (PRWEB) May 23, 2013
The Haute Design Network welcomes Noelle Hernandez of NCH Design LLC, headquartered in Aspen, CO as the newest member for 2013. Noelle is known for her superior talents in interior design for a variety of home spaces, including home offices, closets and playrooms.
Noelle Hernandez's professionalism, years of experience, willingness to meet the needs of clients, and flawless finished products transcend trends and set the bar for other interior designers in the field.
About Haute Design Network
Haute Design Network selects interior designers that have demonstrated a high level of expertise and accomplishment in their field. This exclusive circle of leading interior designers is invited to bring past, current, and future work to readers, providing both inspiration and exceptional resources for those seeking experienced luxury interior designers and sophisticated interior design firms.
NCH Design LLC is featured on Haute Design Network's comprehensive website as a distinguished member alongside other leading interior designers from across the country. Network members have the exclusive opportunity to interact with viewers through the Haute Design Network platform via customized blog posts and design features.
http://www.hautedesignnetwork.com.
About Noelle Hernandez of NCH Design LLC
Founder and owner, Noelle Hernandez, has been helping clients create their dream spaces for over 20 years.
Noelle originally specialized in kitchen and bath design in the late 1970′s in Denver, Colorado for Mastercraft Kitchens. After moving to Aspen in 1990, Noelle founded NCH Design and expanded her creative services to include the entire home; from living rooms to playrooms, laundry rooms to home offices, closets and garages. NCH Design offers design consulting and space planning; selection and specification for all finish materials, both interior and exterior; and project management.
Nicole Stewart, Noelle's daughter, recently joined NCH Design as junior partner. The mother-daughter team is currently working together on projects in California, Florida, Texas, and Colorado.
To Learn More, Visit Noelle Hernandez's Haute Design Network Profile.