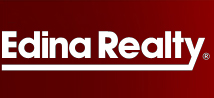 I make sure my clients have the best available resources
Loretto, MN (PRWEB) May 24, 2013
Many potential homeowners are looking to down payment assistance programs to help them purchase the home of their dreams. Kris Lindahl of Edina Realty, an experience Loretto real estate agent, has made available a new website for buyers to use when searching for assistance programs to match up with. The Minnesota Down Payment Assistance website was created by Lindahl himself.
"I make sure my clients have the best available resources," Lindahl said, and continued, "even if that means I have to make it myself." The website allows buyers to enter a few pieces of information and receive a real-time email listing the programs they may be eligible for. "If buyers are looking for a head start this website is just that," Lindahl said.
The website also contains detailed information on the application process, deadlines to apply, and general information on the market. "This website provides up-to-date information so that buyers can be confident in their decisions," Lindahl said. All information submitted to the website will remain private.
Lindahl's combination of technology and market knowledge has earned him the unofficial title of 'Internet Marketing Specialist' from his peers. "While it's not an official title it really speaks to how I'll go the distance to bring success to my clients in any way possible," Lindahl said, and continued, "that kind of persistence is needed in this hectic real estate market."
Call Kris and his team now for more information at (763) 634-5895 and visit the Minnesota Down Payment Assistance website to get started today!