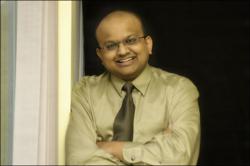 Looking and feeling fabulous is not a full-time job
Vancouver, BC (PRWEB) May 29, 2013
Creating a Signature Treatment
Glowing skin is a hallmark of health and beauty. Babies have it, but as we age, the environment takes a toll on our complexions. The Vegas Peel is an exclusive, signature treatment developed for the patients of Beautiful Canadian Laser and SkinCare Clinic, by the Medical Director, Dr. Sachit Shah.
"I saw a need for a no-downtime treatment that would restore glow to stressed skins in a single session. It was essential that it remove the skin-dulling damage on the surface of the skin, as well as provide anti-aging benefits by increasing collagen production."
How to Get Glowing (as in Skin)
As a clinical researcher for various medical bodies, Dr. Shah was up to the task, and introduced a new technology to patients. A Laser Skin Resurfacing treatment, the Vegas Peel goes deeper than microdermabrasion for profound skin-softening and an immediate return of radiance and glow. Stressed skin is refined and collagen is stimulated for anti-aging benefits that include a smoothing of fine lines and the prevention of new ones. Immediate results in a single session makes this a favourite among patients. Within 3-5 days the skin will peel, revealing a plump, younger, fresher complexion.
The Vegas Peel is suitable and safe for all skin types, and apart from mild redness, there is no downtime. Men and Women can return to work immediately, with or without makeup! Unlike facials and chemical peels, you don't need multiple treatments to see results. And while it can be done monthly, 4-6 Vegas Peels a year will keep skin radiant and ready for those special moments that matter. At Beautiful Canadian Laser and SkinCare Clinic, those moments should be everyday!
About Dr. Sachit Shah, MD
Medical Director of Beautiful Candian Laser and Skin Care Clinic
Medical Director of Amari Medical Clinic
Dr. Shah has been practicing family medicine for over 28 years and cosmetic medicine for well over a decade and has a special interest in non-surgical cosmetic procedures and anti-aging. Along with implementing knowledge and skill in his own practice, Dr Shah trains other doctors in both family medicine and cosmetic laser techniques and conducts clinical research as an examiner for various medical bodies. Dr Shah is a medical graduate of the University of Manchester, UK and holds a Diploma in Practical Dermatology from the University of Cardiff in Wales.

College of Family Physicians of Canada (certified)
Fellow of the College of Family Physicians of Canada
Fellow of the American Society for Laser Medicine and Surgery
Fellow of the Canadian College of Family Practice
Fellow of the Canadian Society of Phlebology
Canadian Medical Association
British Columbia College of Family Physicians
British Columbia Medical Association
BC Medical Association
Beautiful Canadian Laser and Skincare Clinic is located at #101-3805 104th Avenue in Surrey BC. Contact Dr. Shah at 604-580-2464. http://www.bclaserandskincare.com