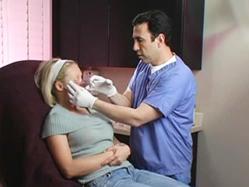 Los Angeles, California (PRWEB) May 26, 2013
According to a May 17, 2013 ABC News article titled "Brotox? Cosmetic plastic surgery rises; Westlake doctor says growing number of men turn to Botox," in 2012, Americans underwent over 14 million cosmetic surgery procedures to improve their looks and happily spent over $10 billion to achieve this goal. Now, there is a surprising trend for Botox use: more and more men are opting for the procedure to help them appear younger and feel better about themselves (Go to goo.gl/djJtP).
"There's no doubt we're seeing more men than ever at our practice," says Dr. Simon Ourian, Medical Director of Epione Beverly Hills. "The ratio of male to female patients has been shifting for some time and I expect this trend to continue."
The article states that the American Society of Plastic Surgeons reported that in 2012 cosmetic and plastic surgeons performed over 6 million Botox injections. What is surprising, however, is that an increasing number of patients who come in for the procedure are men. In fact, there are over 360,000 American men who had these injections done. For these men Botox is simply a tool to look better and is nothing to be shy about. In fact, the terms "Brotox" and "Boytox" were coined to describe the phenomena.
The ABC News piece goes on to say that the trend is revealing in many ways and a reflection of the changing times. No longer is plastic surgery exclusive to women, many of whom consider it as part of their beauty and anti-aging arsenal. Men also want their share. Since 2001, there has been a 258% increase in the number of men who used Botox.
"The reason for this new breed of male patients is simple," says Dr. Ourian. "Men want to look and feel good and they want more than the results they get from regular exercise and a healthy diet."
Dr. Ourian has been a pioneer in laser technology and non-invasive aesthetic procedures including Restylane, Juvéderm, Radiesse and Sculptra. These treatments are used for the correction or reversal of a variety of conditions such as acne, acne scars, skin discoloration, wrinkles, stretch marks, varicose veins, cellulite, and others. More information about Botox can be found on Epione's website.