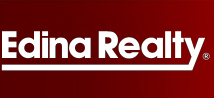 This website enables buyers to get their search for a down payment assistance program down to a more manageable level
Maple Grove, MN (PRWEB) May 24, 2013
Down payment assistance programs can be just what buyers need to get the right home, but with so many programs available it can be hard to choose the right one. Kris Lindahl of Edina Realty, an experienced Maple Grove real estate agent, created a new website for buyers to use called the Minnesota Down Payment Assistance website.
"This website enables buyers to get their search for a down payment assistance program down to a more manageable level," Lindahl said, and continued, "I want buyers to be comfortable and confident in their decisions." On the site's main page buyers can enter a few pieces of information and receive a real-time email listing the programs they may be eligible for.
"Knowing right away which programs they're eligible for gives buyers a head start in the search process," Lindahl said. In addition to being able to confirm eligibility buyers can also use the site to find up-to-date information that includes how to apply, application deadlines, and more general information. Videos explaining the process are available for viewing on the website as well.
Lindahl's coveted approach to real estate has made him one of the most trusted and sought after voices in the real estate community. "I use my position in the community to give back to homeowners and buyers by providing only the best resources available," Lindahl said. With an unmatched dedication to customer service Kris Lindahl is the best agent for buyers that demand success.
Call Kris and his team now for more information at (763) 634-5895 and visit the Minnesota Down Payment Assistance website to get started today!