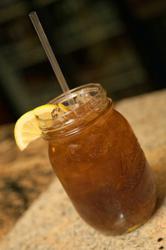 "One of the very nicest things about life is the way we must regularly stop whatever it is we are doing and devote our attention to eating. " ~Luciano Pavarotti and William Wright,Pavarotti
Toronto Ontario, Canada (PRWEB) May 28, 2013
Each season, Toronto-based corporate caterer Rodney Kaufman announces a lineup of new and unique offerings for the corporate sector. This summer, the classically trained chef announces a lineup of tantalizing flavours, irresistible meats and cheeses, fancy fruit medleys and more.
"Although the majority of our food is locally sourced," Kaufman explains, "we draw inspiration from Toronto's iconic food destinations like Kensington Market, the Danforth and St. Lawrence Market to bring clients a limitless roster of options."
This season, Impeccable Taste is slinging hand-squeezed grapefruit, soda and mezcal on ice, duck eggs on sautéed spinach, balsamic-infused watermelon and heirloom tomato salad, tangy homemade frozen yogurt with DIY topping stations and new cult desert favourite: the blondie.
From boardroom breakfasts and afternoon client meetings to professional evening blowouts that will wow even the most shrewd boss, Impeccable Taste Catering has mastered the fine art of throwing full-spectrum corporate catering events with maximum wow factor.
Throwing a party this summer? Below, Toronto's go-to corporate caterer for boardroom meetings, client events, seminars, parties and more, shares his top tips for creating a visually stunning, delicious spread:

Never underestimate the power of the flower. Exotic yet simple flowers will ramp up any spread - just don't upstage the food;
Buy local as much as possible - and tell the guests where the food is from. People love supporting locally sourced fare;
Only hire professionally trained, experienced staff. The difference in quality is worth every penny;
Use food that fits the season, like berries and sorbet in the summer. Reserve stews and heavier meats for the colder months;
Stick to dishes that can be easily held and eaten so that guests are free to mingle as opposed to stuck around a table;
Be creative with serving techniques - try lemonade in Mason jars, cold soups in martini glasses.
Impeccable Taste Catering consistently delivers quality food that looks as good as it tastes. As far as service, quality and presentation, like the company name suggests, is impeccable, and each event is custom-tailored to suit the unique needs of each customer. Impeccable Taste Catering works with private individuals, companies and corporations in Toronto and the wider Greater Toronto Area markets. Services include expert event planning and catering for casual lunches, seminars, conferences, product launches, release parties, corporate affairs and weddings, among other social events. Born out of the philosophy that exceptional food must not only be meticulously prepared, but also artfully presented, Impeccable Taste's service offerings include colourful, eclectic and progressive menu options. Visit http://www.itcatering.ca for more details.