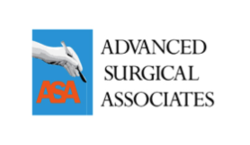 To provide compassionate, individualized care and guide each patient on the road to optimal health.
San Jose, CA (PRWEB) May 24, 2013
Advanced Surgical Associates, pioneers of minimally invasive and single site laparoscopic robotic surgery proudly partners with Dr. Thomas J. Hirai, MD, FACS.
Dr. Hirai, a general and bariatric surgeon specializes in minimally invasive surgery. He is a Board Certified Surgeon by the American Board of Surgery. He received his training in General Surgery at the New York Medical College Program in New York, where he served as Instructor of Surgery. He then completed his fellowship in Minimally Invasive and Bariatric Surgery at Inova Fairfax Hospital in Fairfax County, Virginia with one of the pioneers in laparoscopic bariatric surgery. Also included in his training is a mini-fellowship in Gastrointestinal Endoscopy at the Cleveland Clinic.
Since 2005, Dr. Hirai has dedicated his time to perfecting bariatric surgery and specializing in sleeve gastrectomy, which is a restrictive bariatric surgery. During this procedure, the surgeon creates a small, sleeve-shaped stomach. It is larger than the stomach pouch created during Roux-en-Y bypass — about the size of a banana.
Sleeve Gastrectomy is typically considered as a treatment option for bariatric surgery patients with a BMI of 60 or higher. It is often performed as the first procedure in a two-part treatment. The second part of the treatment can be gastric bypass.
Dr. Thomas Hirai believes that his skills can make a positive impact at Advanced Surgical Associates, due to its ongoing quest to learn and use the latest technologies and procedures to provide patients with better results, less pain and recovery time. When Dr. Hirai was asked what drives him to exceed patient's expectations, he responded, "I always wanted to do something that had lasting and meaningful impact and I found that with bariatric surgery combined with my training, I have the opportunity to directly improve quality and longevity of life."
Dr. Thomas Hirai now takes the charge of bariatric surgery division of Advanced Surgical Associates, with this goal in mind: "To provide compassionate, individualized care and guide each patient on the road to optimal health."
Advanced Surgical Associates is a general, minimally invasive, and bariatric surgery practice comprised of Drs. Huy Nguyen, Nang Nguyen and Thomas Hirai. We have pioneered and specialized in single incision laparoscopic surgeries for colon resection, gallbladder removal and sleeve gastrectomy, through a small 2 cm. incision at the umbilicus, providing patients with less pain, shorter recovery time and improved cosmesis. We are among the first in the nation to adopt robotic single site laparoscopic cholecystectomy and have dedicated ourselves to mastering this skill. We have performed over 1200 SILS (Single Incision Laparoscopic Surgery) procedures for gallbladder, colon, and bariatric surgery, placing us among the leaders nationally and internationally. WE are the epicenter of surgical training for SILS and have trained over 500 surgeons.
To learn more about Advanced Surgical Associates, visit http://www.asamed.net or http://www.feelthinnow.com
200 Jose Figueres Ave., Suite 225, San Jose, CA 95116 | Tel: 408.929.5610 | Fax: 408.929.5215 |