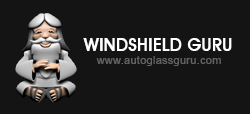 Guru provides a free mobile repair and replacement service
Mesa, AZ (PRWEB) May 25, 2013
The national auto glass repair and replacement company, Windshield Guru, now has over 1500 technicians in the United States. With regards to number of technicians, this makes them the largest in the country. In addition, the number marks them as one of the largest in the United States concerning coverage area. Marketing associate, Ryan, commented on the news stating, "Hitting the 1500 mark was a historic number for us, and we're pleased to see our company's growth. We will continue to provide the highest quality services and look forward to expanding even more in the future."
Strongly supporting local businesses, Windshield Guru partners with experienced and respected auto glass technicians in the community. They provide inexpensive auto glass and other materials to these local businesses to assure the customer pays as little as possible. Having a priority for customer convenience as well, the Guru provides a free mobile repair and replacement service, traveling to one's work or home with no extra fee.
According to their website, Windshield Guru makes two important guarantees on their services. Firstly, they provide a lifetime warranty on all their work; and secondly, they guarantee the lowest online price for auto glass replacement.
For more information visit http://www.autoglassguru.com/.