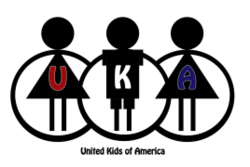 (PRWEB) May 24, 2013
A group of kids from towns including Smithtown, St. James, Huntington, and Commack recently joined to form the United Kids of America, a non-profit organization currently pending 501-C3 status.
The project is designed to help kids understand the importance of giving back to the community, getting involved, and donating their time and talents. The children range from 10 to 14 years old and are focused on helping Long Island charities such as The Salvation Army, Angela's House, the Oyster Bay Animal Shelter, and more. Recently, the United Kids of America joined together to prepare organic dog treats and design collars that they donated to Little Shelter Animal Rescue & Adoption Center of Huntington, NY.
The organization will also be taking part in the upcoming 8th Annual Clean Beach Day, where they will assist in cleaning beaches across Long Island. In addition, the children will help to beautify Angela's House III, the organization's third home for medically frail children.
Organizations that want the kids to work on their projects, or if you would like your child to get involved, please contact the organization's leader, Karin Caro at Karin(at)karincaro(dot)com or connect with the United Kids of America on Facebook.