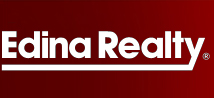 It's resources like this one that give buyers the confidence they need
Scott County, MN (PRWEB) May 24, 2013
Buyers in this real estate market depend on reliable resources and up-to-date market information more than at any time in the past. Kris Lindahl of Edina Realty, an expert Scott County real estate agent, has released a new resource for buyers to rely on when it comes to the initial online homes search. The Minnesota Buyer Search website, built by Lindahl himself, allows buyers to keep up with current home listings.
"This website lets buyers customize their search criteria and constantly monitor the market without much work on the buyers part," Lindahl said, and continued, "It's resources like this one that give buyers the confidence they need in a real estate market as hectic as this one." Buyers visiting the page can fill out a detailed form regarding what they're looking for in a home.
Once the form is submitted the buyer will receive a real-time email from Lindahl that includes a customized search criteria and a hyperlink to all homes matching that criteria. "One of the most common problems is buyers calling on homes that turn out to already be sold," Lindahl said, and continued, "this site will decrease the chances of that happening."
When the buyer expresses interest in a home the Kris Lindahl team makes it a priority to get them to the property before it is sold. All information submitted on the website remains private. "The online homes search is often the first encounter buyers have with the real estate market," Lindahl said, and continued, "and I want that encounter to be a good one."
Call Kris now for more information at (763) 280-8498 and visit the Minnesota Buyer Search website now to get started.