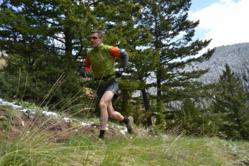 I really like the cadence only option because it allows the foot pod to deliver cadence only and not override the more accurate GPS for speed and distance
Bozeman, MT (PRWEB) May 24, 2013
The new Timex Run Trainer 2.0 GPS watch has been extensively tested recently by John Yarington, chief tester for the Heart Rate Watch Company.
"I really like the cadence only option because it allows the foot pod to deliver cadence only and not override the more accurate GPS for speed and distance", says Yarington. He adds, "In fact, I haven't seen any other GPS running watches, at least of those I have tested that have this feature."
SCREEN READABILITY A BIG PLUS
The Timex Run Trainer 2.0 has the clearest and easiest to read display of any of the major GPS running watch brands that Yarington has tested. "John was generally quite impressed with the Timex Run Trainer 2.0 and said he really liked how light it was and the way it fit on his wrist," says Rusty Squire, president of the Heart Rate Watch Company.
WEIGHT MATTERS
"The Run Trainer 2.0 weighs a mere 2 ounces where as GPS watches like the Suunto Ambit 2 and Garmin fenix weigh in around the three ounce mark", says Squire. He adds, "That one ounce is 50% more weight and, while it may not sound like much, for a marathoner runner who swings their arms 14,000 times over the course of a race it adds up."
"More and more often, we are recommending the lighter GPS watch units like the Timex Run Trainer 2.0 and the Polar RC3 to runners because, unlike cycling, these weight differentials are much more meaningful," says Squire.
Only the runners that run ultra races taking over 8 hours need a different selection according to Squire. "For ultra runners there is the Garmin 910XT and Suunto Ambit 2 with the 910XT weighing in at 2.50 ounces and the Ambit 2 at 2.8 ounces," says Squire.
The Heart Rate Watch Company sells GPS running watches and advises customers on which watches would best fit their needs and can share their testing expertise directly with customers.