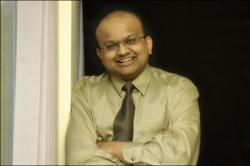 Tattoos don't let you forget, but laser tattoo removal gives you a clean slate
Vancouver, BC (PRWEB) May 29, 2013
For ex-gang members who have turned their lives around, their tattoos are a constant reminder of a wrong choice, one that is visible every time they look in the mirror; affecting job opportunities, relationships and impeding their ability to move forward. Tattoos are used by gang members to signify affiliations and may appear on the hands, neck, or face. When the affiliation is gone...the tattoo remains.
Dr. Shah of Beautiful Canadian Laser Skincare Clinic works with community programs to help ex-gang members clear their tattoos. Regretting a butterfly tattoo is one thing, but having a gang symbol emblazoned on your skin is a far more traumatic reminder of a bad decision. Dr. Shah is happy to help, particularly when he sees firsthand the positive direction these young men and women are taking.
Tattoos can be handmade and rudimentary, or professionally administered using quality inks that require technology that is up to the task. At his laser clinic, Dr. Shah uses a Q-switched laser in conjunction with the R20 method, a protocol based on the findings of a team of doctors in Greece—so effective, it requires less sessions, yet boasts impressive outcomes. With the R20 method, many tattoos can be removed in a single treatment, and a recent study showed it to be 50-80% more effective than traditional methods.
Tattoos don't let you forget. And when the connotations are negative, it has a serious impact. Beautiful Canadian Laser and Skincare Clinic removes tattoos for anyone suffering from tattoo regret. Whether it was the name of an ex, a word spelled incorrectly (yes, it happens), or simply a change of taste—our physician directed protocols can give anyone a clean slate.
About Dr. Sachit Shah, MD
Medical Director of Beautiful Canadian Laser and Skin Care Clinic
Medical Director of Amari Medical Clinic
Dr. Shah has been practicing family medicine for over 28 years and cosmetic medicine for well over a decade and has a special interest in non-surgical cosmetic procedures and anti-aging. Along with implementing knowledge and skill in his own practice, Dr Shah trains other doctors in both family medicine and cosmetic laser techniques and conducts clinical research as an examiner for various medical bodies. Dr Shah is a medical graduate of the University of Manchester, UK and holds a Diploma in Practical Dermatology from the University of Cardiff in Wales.

College of Family Physicians of Canada (certified)
Fellow of the College of Family Physicians of Canada
Fellow of the American Society for Laser Medicine and Surgery
Fellow of the Canadian College of Family Practice
Fellow of the Canadian Society of Phlebology
Canadian Medical Association
British Columbia College of Family Physicians
British Columbia Medical Association
BC Medical Association
Beautiful Canadian Laser and Skincare Clinic is located at #101-3805 104th Avenue in Surrey BC. Contact Dr. Shah at 604-580-2464. http://www.bclaserandskincare.com.