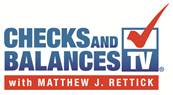 So many Americans are buried under a mountain of debt and feel like they'll never be able to escape it
Nashville, Tenn. (PRWEB) May 23, 2013
The Federal Reserve Bank of New York reported that during the first quarter of 2013 U.S. households reduced their debt to the lowest level since 2006. Household debt fell by 1 percent to $11.2 trillion, down from a peak of $12.7 trillion in the third quarter of 2008. Specifically, mortgage debt and credit card debt both fell, to $7.93 trillion and $660 billion, respectively. In his upcoming book, All the Rules Have Changed: What You Must Do to Succeed in the New Financial Reality, Matt Rettick addresses personal debt and what one can do to become debt free in chapter five, "Duped into Debt: You Can Get Yourself Out."
As a personal finance expert, author and financial industry insider, Matt Rettick reflects on his own personal struggles earlier in life and then how he became debt free. He is congratulating the many Americans who have worked hard to reduce their personal debt, and encouraging others to take part in the positive trend. "Living in debt can be exhausting. And I have learned first-hand that the more things you own, the more those things really own you. Your financial freedom begins with learning how to say no!"
While the debt-dumping trend is heading in the right direction, Rettick warns that with $11.2 trillion of household debt still remaining, there is still more room for improvement. "So many Americans are buried under a mountain of debt and feel like they'll never be able to escape it. But there are steps everyone can take, no matter how big their bills, to dump debt once and for all. First, accept your situation and get the facts about exactly how much you owe. Then try to negotiate lower interest rates with each of your creditors. Prioritize your debts, create a budget and begin paying down debt. Before you know it, you'll be on your way to true financial freedom." Rettick offers a free report – The 10 Simple Steps to Financial Freedom – that teaches you how to free your finances as well as yourself from your creditors, available on his website, http://www.ChecksandBalances.TV.
Rettick, the visionary and host of Checks and Balances TV, is an accomplished author, recognized educator, sought-after speaker and advocate for personal finance and "longevity planning" for retirement. He has been featured on several national television programs including NBC's Today, Fox & Friends, Fox Business and more. Rettick also co-authored the book Fiscal Fitness: 8 Steps to Wealth and Health from America's Leaders of Fitness and Finance with the late famed fitness guru Jack LaLanne. Fiscal Fitness is dedicated to teaching Americans how to gain and maintain control of their physical and financial well-being and improve their quality of life, both now and as they age. His second book, All The Rules Have Changed: What You Must Do to Succeed in the New Financial Reality is due out May 2013.
ABOUT CHECKS AND BALANCES TV
Checks and Balances TV (CBTV) is America's #1 source for balanced financial advice. Through its weekly news program and interactive website, CBTV provides viewers and users free access to a variety of informative videos and podcasts, downloadable reports, tips, tools and techniques and more to help consumers achieve financial freedom and retirement success. Become a 21st Century Investor, prepare for a Debt Free Retirement and discover what is Financial Fact or Fiction on http://www.ChecksandBalances.TV. The show's host, Matt Rettick, the "Man with the Plan," gives you the truth you need to financially succeed Fridays at 4:00 p.m. EST. Log on, tune in, download from and interact with Checks and Balances TV, where financial truth and balanced advice finally meet.
The founding sponsor of Checks and Balances TV is American Equity Investment Life Insurance Company. To learn more about American Equity, visit http://www.American-Equity.com or call (877) 633-6417.
###
1 - http://www.bloomberg.com/news/2013-05-14/fed-says-u-s-household-debt-declined-to-2006-level.html
2 - http://www.bloomberg.com/news/2013-05-14/fed-says-u-s-household-debt-declined-to-2006-level.html
3 - http://www.bloomberg.com/news/2013-05-14/fed-says-u-s-household-debt-declined-to-2006-level.html