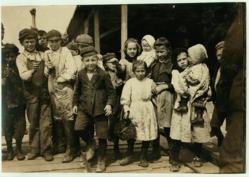 [We are] trying to collect poems, essays, stories, artwork, suicide notes, photos, images of graffiti - any creative output - that represents an authentic voice of opposition against the school system.
New York, New York (PRWEB) May 25, 2013
Editors of a forthcoming anthology are soliciting students for their artistic works, photos, and writings, which express discontent with the public schools and the compulsory educational system. The anthology, to be titled "American Public Schools- Voices of Dissent", will be published by Spectacle Films, Inc.
Spectacle Films president, Cevin Soling, has been an outspoken critic of the public education system, having previously produced a documentary "The War on Kids", which compared public schools to prisons. (see http://www.thewaronkids.com)
While "The War on Kids" represented Soling's analysis of the authoritarian structure and deleterious effects of School, Voices of Dissent will consist solely of students' own criticisms and expressions of discontent.
Soling, explains, "I am trying to collect poems, essays, stories, artwork, suicide notes, photos, images of graffiti - any creative output - that represents an authentic voice of opposition against the school system. There are a number of essay contests that have been sponsored by various groups where children are asked to write about how wonderful their school is, or how great it is to live in a democracy, or something similar. The concept here is to have a book that contradicts the fake positive spin that others works solicit where students praise their school and 'the land of freedom' all while they have no rights and no honest voice."
While not endorsing defacement or destruction of school property, Spectacle Films is nonetheless interested in submissions of photographs that depict instances of such activities for publication in the anthology. Soling explains, "I consider destruction of school property to be a political statement, and want vandalism placed in that context. As part of giving a voice to those dissidents who hate their incarceration in school, I want to frame student behavior that does not conform to the demands of teachers and administrators as political dissent, and not simply bad behavior from delinquents. Students who do not want to be in school, but are forced to be there, are, in fact, political prisoners."
Interested parties are encouraged to visit the website studentanthology.com for more information, All submissions can be emailed to submissions(at)studentanthology(dot)com