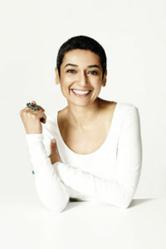 I will help craft the digital partnerships track to reflect the newest learnings and help others envision and implement new partnerships that bring together a diverse set of services, channels, and skills. -- Betty Mwangi, Safaricom
Washington, D.C. (PRWEB) May 29, 2013
The Microcredit Summit Campaign today announced the composition of the Advisory Committee for the 2013 Microcredit Summit: Partnerships against Poverty. The Advisory Committee is a group of highly respected, experienced specialists from around the world who will use their expertise and networks to contribute to the success of this exciting conference. More than 25 such experts from institutions representing, among others, global organizations (like UNCDF and the World Bank) and innovative microfinance institutions (like CARD MRI in the Philippines and Kashf Foundation in Pakistan) will contribute to a ground-breaking agenda.
With their guidance, the 2013 Microcredit Summit will be a place where institutions and individuals dedicated to bringing about global financial inclusion can change the trajectory of efforts to alleviate and eliminate severe poverty, especially for women.
One such luminary is Zainab Salbi, an Iraqi American writer, activist, and social entrepreneur who is also co-founder of Women for Women International. "We can't see the injustice of women accounting for two-thirds of those living in severe poverty and not do something about it. Strong women lead to strong nations and helping women lift themselves out of poverty is one of the most efficient and practical investments. I am glad to see that women´s issues will be an integral part of this Summit."
"The 2013 Microcredit Summit will be more than a conference where ideas get presented," said Microcredit Summit Campaign director Larry Reed. "It will be a venue that fosters relationships that turn into lasting partnerships, where deals get done that help bring financial services to vast numbers of the excluded at much lower costs, and in ways that bring lasting benefits to the newly included."
Betty Mwangi-Thuo, general manager of financial services for Safaricom, a leading mobile network operator in Kenya, has also joined the committee. "In creating M-PESA, our mobile money service, Safaricom has learned a great deal about partnerships to create innovative products and delivery systems to serve the poor. As a member of the Advisory Committee, I will help craft the digital partnerships track to reflect the newest learnings and help others envision and implement new partnerships that bring together a diverse set of services, channels, and skills."
The Microcredit Summit Campaign and the Microfinance Council of the Philippines, Inc., together with the sponsorship of Bangko Sentral ng Pilipinas, will host the 2013 Microcredit Summit in Manila, Philippines, October 9-11, 2013. Members of the 2013 Microcredit Summit Advisory Committee are,
Dr. Aristotle Alip, CARD MRI, Philippines
Prof. Luisa Brunori, International Microfinance Observatory, Bologna University, Italy
Susy Cheston, Center for Financial Inclusion, Accion, USA
Alex Counts, Grameen Foundation, USA
Vijayalakshmi Das, Ananya Finance for Inclusive Growth (Pvt.) Ltd., India
Sharon D'Onofrio, The SEEP Network, USA
Janamitra Devan, Financial and Private Sector Development, The World Bank, USA
Henri Dommel, Inclusive Finance Practice Area, UN Capital Development Fund (UNCDF), USA
Chandra Ghosh, Bandhan Financial Services Pvt. Ltd., India
Ruth Goodwin-Groen, Better than Cash Alliance, USA
John Hatch, FINCA International, USA
Kelly Hattel, Asian Development Bank, Philippines
Nadeem Hussain, Tameer Bank, Pakistan
Michaël Knaute, Convergences 2015, France
Prof. S.M. Latifee, Grameen Trust, Bangladesh
Alexia LaTortue, Consultative Group to Assist the Poor (CGAP), USA
Asad Mahmood, Global Social Investment Funds, Deutsche Bank, USA
Mila Mercado-Bunker, Ahon Sa Hirap, Inc., Philippines
Yves Moury, Fundación Capital, Colombia
Betty Mwangi-Thuo, Financial Services, Safaricom, Kenya
Secretary Imelda Nicolas, Commission on Filipinos Overseas, Philippines
Soledad Ovando Green, Bancoestado Microempresas S.A., Chile
Ian Radcliffe, WSBI-ESBG, Belgium
Elisabeth Rhyne, Center for Financial Inclusion, Accion, USA
Zainab Salbi, Women for Women International, USA
Pia Bernadette Roman Tayag, Inclusive Finance Advocacy, Bangko Sentral ng Pilipinas, Philippines
Carmen Velasco, Independent Advisor in Microfinance for social inclusion, Peru
Roshaneh Zafar, Kashf Foundation, Pakistan
For more information on the 2013 Microcredit Summit, visit: http://partnershipsagainstpoverty.org/
The Microcredit Summit Campaign (the "Campaign"), a project of RESULTS Educational Fund, is the largest global network of institutions and individuals involved in microfinance and is committed to two important goals: 1) reaching 175 million of the world's poorest families with microfinance and 2) helping 100 million families lift themselves out of severe poverty. The Campaign convenes a broad array of actors involved with microfinance to promote best practices in the field, to stimulate the exchange of knowledge and to work towards alleviating world poverty through microfinance.