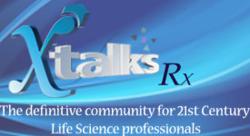 Toronto, Canada (PRWEB) May 24, 2013
Many factors impact tissues targeting such as protein binding, selective barriers, and uptake or efflux transporters at the blood-tissue barrier. Even when tissue disposition is achieved, activity may be related to unbound fractions in the tissue rather than the total tissue concentration.
A thorough understanding of these disposition challenges is required to guide lead optimization, predict in vivo activity in animal models, and to identify any species-dependent variables that may impact the likely human clinical dose.
In this webinar we will discuss:

A tissue disposition-driven rationale to support lead optimization.
The bioanalytical strategy employed for high efficiency tissue analysis.
For an anti-infective, use of in vitro time-kill and reversibility kinetics to correlate exposure (based on unbound concentrations in tissue) to pharmacodynamic measures that best predict efficacy.
Compound modification and pro-drugging strategies for targeted tissue disposition, and rejuvenation of intellectual property
For more information about this event, visit: http://xtalks.com/DMPK-for-Targeted-Tissue-Delivery.ashx
Xtalks, powered by Honeycomb Worldwide Inc., is a leading provider of educational webinars to the global Life Sciences community. Every year thousands of industry practitioners turn to Xtalks for access to quality content. Xtalks helps Life Science professionals stay current with industry developments, trends and regulations. Xtalks webinars also provide perspectives on key issues from top industry thought leaders and service providers.
To learn more about Xtalks visit http://xtalks.com/ContactUs.ashx
Contact:
Karen Lim (416) 977-6555 ext 227
clientservices(at)xtalks(dot)com